Construction is one of the most important industries in the modern world. It is also the most dangerous. According to the Occupational Safety and Health Administration (OSHA), the construction industry has more worker deaths than any other industry each year. In 2019, 1,061 workers in construction lost their lives on the job. Any career in construction can come with risks of serious injuries. Statistically, however, some jobs in construction are more dangerous than others.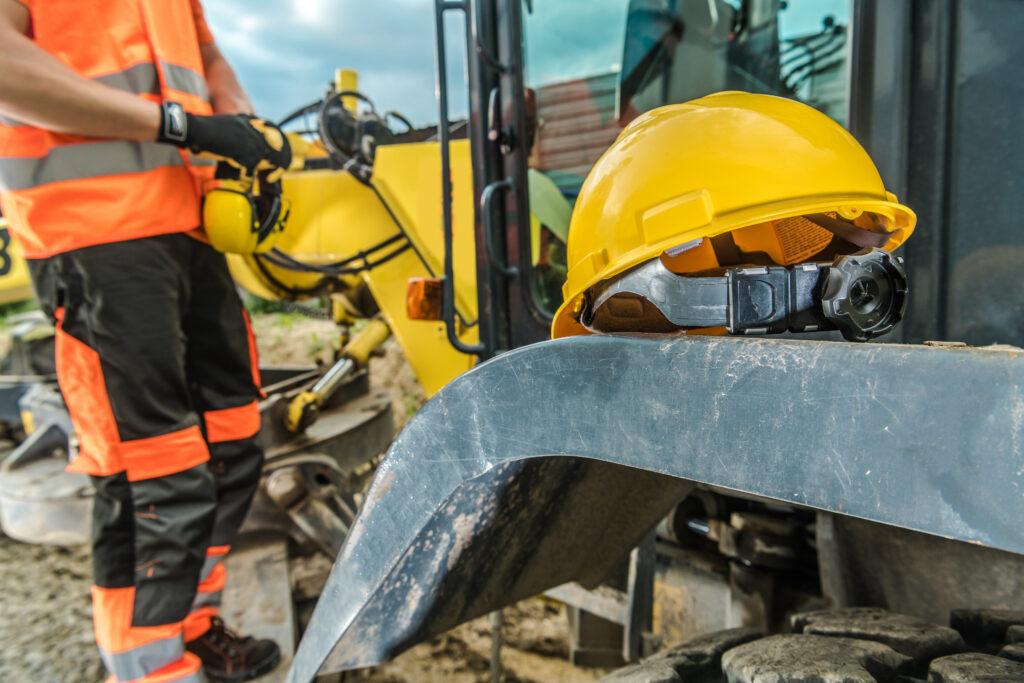 Roofing
Roofing and working from heights are dangerous jobs for obvious reasons – the risk of falling. What OSHA calls the "Fatal Four," the four most common causes of death in construction, starts with falls as the number one cause of construction worker fatalities. It is no coincidence that the federal safety standard violated the most often in 2020 was fall protection in construction.
Although employers and construction companies have a legal obligation to keep their employees safe, such as with personal fall protection equipment and appropriate training, many employers cut corners to save time and money. Lack of proper fall protection makes roofing activities and high-rise work more dangerous than they should be.
Scaffold Work
Another dangerous job in construction is scaffold work, including both building scaffolds and working from them. OSHA has rules in place for the proper construction and maintenance of a scaffold, such as when the scaffolding should be replaced due to weathering. If a construction company or worker ignores these rules (often to save time or money), the scaffold may be improperly constructed – increasing the risk of scaffold accident. 
Common scaffold disasters include the structure collapsing and a worker falling to his or her death; workers below being crushed by failed scaffolding; and workers below being struck by objects, materials, and tools that fall from scaffolds.
Demolitions
Demolitions are a necessary part of construction when a building or structure is being erected in place of an existing building. Demolition work is risky, however, due to uncertainties in how a structure or debris might fall. It is not always possible to predict where gravity will send falling objects. 
Risks and hazards that are outside of workers' control can lead to them being struck by objects, such as bricks and stone, and suffering serious or fatal injuries. Being struck by a falling object was the second leading cause of death in construction in 2019, according to OSHA. Demolition also runs the risk of inhaling toxic substances contained in the walls of the structure, such as asbestos.
Heavy Equipment Operators
Working with and around heavy equipment and machinery is another risk factor in construction. Even with proper training and safety procedures, a piece of heavy machinery may fail while in use and cause serious injuries. If construction equipment contains a manufacturing defect, for example, it may malfunction and become uncontrollable, leading to a rollover disaster. If an employer fails to properly maintain machinery, this can increase the risk of a breakdown. If a machine is missing a safety guard, for example, a construction worker's limb could get pulled into the machine and severed.
Highway Workers
Working at a construction site that is located on a highway or just off of the road comes with a risk of distracted, negligent, and reckless drivers striking construction workers. The Centers for Disease Control and Prevention reports that from 2003 to 2017, 1,844 construction workers lost their lives in roadside construction site accidents. Although many states, including Nebraska, have Move-Over laws that require drivers to move over a lane for stopped emergency and utility vehicles, many drivers don't pay attention and drive recklessly, increasing the risk of injuries and deaths to roadside construction workers.
If you or a loved one has been injured in any type of construction accident in Omaha, contact a construction accident attorney to discuss your legal options. You may be eligible for financial compensation.