Car accidents
What to Do When You Get Pulled Over
Posted in Accident Information,Car accidents on October 29, 2019
Your actions during a traffic stop can have an enormous impact on what happens next. The police officer conducting the stop may be scrutinizing you for reasons to investigate further, bring criminal charges or search your vehicle. One false move could lead to a hefty traffic citation or even an arrest. Taking the right steps and knowing what to do during a traffic stop in Omaha could make all the difference.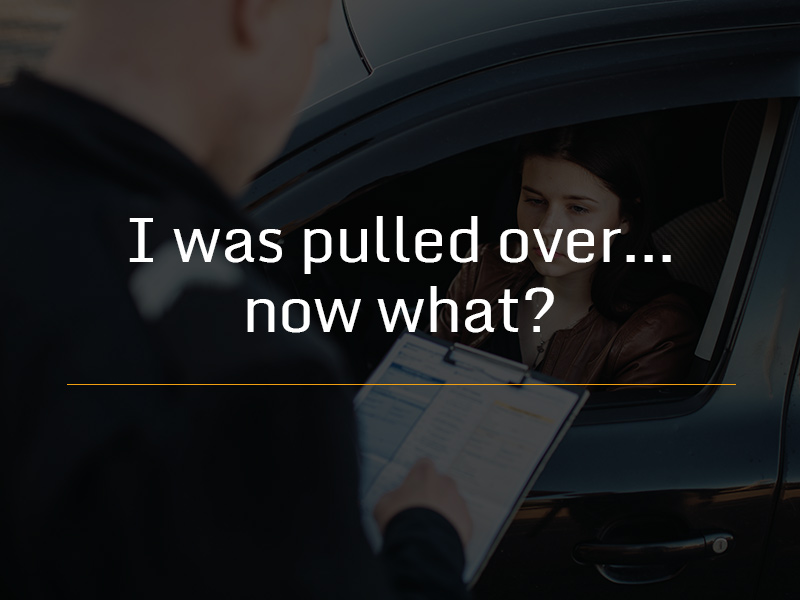 Pull Immediately to the Side
As soon as you see flashing police lights behind you or hear a siren, pull to the side of the road and turn your vehicle off. If it is not safe to pull over right away, turn your hazard lights on so the officer knows you plan on stopping. Then, pull over as soon as you see it is safe to change lanes and park. Pull as far to the side as you can so the officer has room to speak to you without being too close to traffic.
Show Common Courtesy
The law requires you to pull over for an officer. After that, what you do or do not do is up to you; however, showing a few common courtesies could sway the course of the stop in your favor. Turn off your engine and place both hands on the steering wheel. Do not reach into your glove box or pockets for your license and registration. Wait for the officer to ask you to do so, so he or she does not think you are reaching for a weapon. Do not exit the vehicle unless the officer asks you to do so.
Roll down your driver's side window. Address the officer as "sir" or "ma'am," and only answer the questions asked. Do not offer up any additional information. Answer questions politely and succinctly. Always obey the police officer's orders and cooperate as much as you can with the traffic stop. Conducting yourself with politeness and professionalism could convince the officer to go easier on you – or at least avoid a catastrophe such as an arrest for assaulting a police officer.
Be Apologetic
Highway patrol officers have heard countless excuses from drivers during traffic stops. While telling your story may have an effect, do not expect it to change the outcome of the stop. When the officer tells you why he or she pulled you over, be apologetic and explain that your violation of the traffic law was unintentional. Let the officer know you understand the rules and the consequences of breaking them. Do not refute the allegations or charges. You will have a chance to do this later, in court, if you wish, with an attorney's help.
Know Your Rights
While it is important to be polite and respectful to a police officer, this does not mean you have to say yes to everything the officer asks. If the officer asks to search your vehicle, for example, you have the right to politely decline. The officer may only proceed to search your vehicle after you decline with reasonable cause to suspect he or she will find evidence of a crime. Most police officers that conduct traffic stops will not have the right to search your car unless you leave something suspicious in plain view.
If you do not wish to speak to the officer, you have the right to remain silent, other than a requirement to give the officer your name. Choosing this option, however, could make the traffic stop harder on you than it needs to be. Instead, reply with brief answers that do not give more details than the officer requested. If the officer asks if you knew how fast you were traveling, for example, do not go into a story about how you only had one beer at dinner. You could accidentally incriminate yourself by saying too much. If you need assistance after an officer places you under arrest in Omaha, contact an Omaha personal injury attorney.
Who Is at Fault in a Chain-Reaction Car Accident?
Posted in Accident Information,Car accidents,Truck accidents on September 11, 2019
Chain-reaction or multivehicle accidents in Nebraska can injure several people at once. In a chain-reaction accident, the driver that struck you may not necessarily be the person at-fault or responsible for the collision. Understanding the complex matter of liability in a crash involving multiple vehicles may take assistance from a car accident attorney. Someone will need to investigate your accident to trace your injuries back to the liable, or at-fault, party.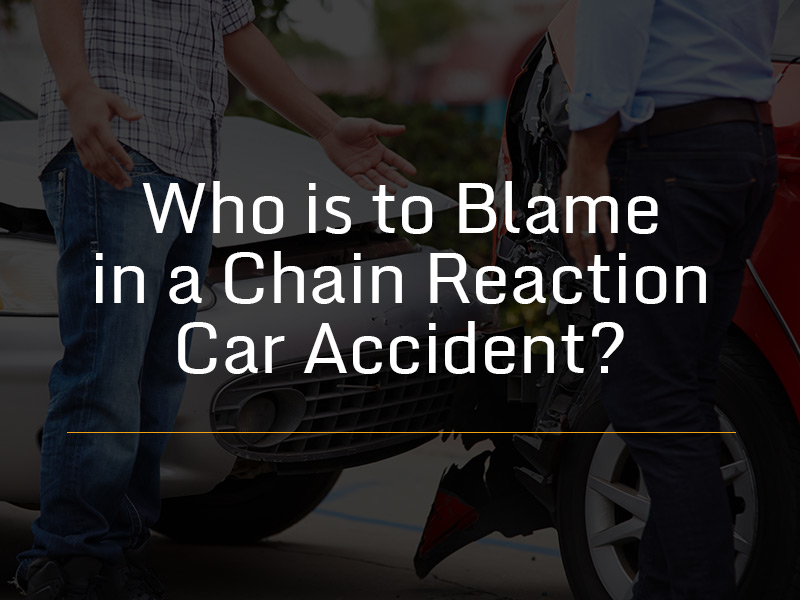 What Is a Chain-Reaction Car Accident?
A chain-reaction accident involves more than two vehicles striking each other. Three or more cars may end up in a chain of rear-end collisions, or multiple cars could collide to form a pileup. Pileups are more common in situations involving wrong-way drivers, commercial trucks or dangerous conditions such as snow.
Chain-reaction car accidents are often catastrophic for the initial victim hit since the collision must occur with enough inertia to force the vehicle into other cars. As the energy from collision to collision lessens, so does the force with which the vehicles collide. Property damages and injuries will grow less serious until the kinetic energy dies out and the vehicles stop.
In most chain-reaction car accidents, Driver A (the person that caused the first collision) and Driver B (the first person hit) will suffer the most severe injuries. Driver C's injuries may also be serious. Drivers D, E and so on may experience minor to no injuries. Chain-reaction accidents are often the result of a single driver's mistake or recklessness. Multiple parties, however, could share fault.
Determining Fault and Liability
Chain-reaction crashes typically occur due to the force of an initial collision. For example, if a big rig rear-ends a car, the force of this first collision could be enough to push the car into the vehicle in front of it. The second collision could cause another rear-end collision between the third and fourth cars, and so on. While the crash may involve multiple vehicles, only one party might be liable. The driver that caused the first accident will be the party most likely at fault for everyone's damages.
Just as a rear-end collision could involve an at-fault front-driver, so may a chain-reaction accident. The fault may not always lie with the first driver. If Driver B did something to cause Driver A to crash, for example, Driver B could be liable for the original collision and every related crash thereafter. Driver B could be responsible if he or she failed to replace broken taillights, for instance, making it difficult for Driver A to see Driver B braking.
The best way to assign liability for a chain-reaction car accident is to hire a team of investigators. Crash reconstructionists and forensic experts may need to visit the scene, interview witnesses and take other measures to determine exactly how the crash occurred. If you were in a multivehicle collision, work with a law firm for resources to help you get to the bottom of who caused your accident.
How to File an Insurance Claim
In Nebraska, the driver that caused the car accident will have to pay for victims' medical expenses, property damages, and other losses. The state's fault-based insurance system forces victims to determine the at-fault party before filing claims. If you get into a multivehicle collision, call the police to report the accident. The odds are high that the crash caused at least the minimum amount of property damage required to call the police: $1,000. The police can investigate the accident and help you determine fault.
Do not admit fault for the multi-vehicle crash, even if you were the first driver to strike someone. Another driver, the City of Omaha or a construction company could all be liable for your damages after a chain-reaction wreck. A conversation with an attorney can help you understand the multifaceted issue of fault that may surround your case.
Nebraska Driving Laws for Senior Citizens
Posted in Accident Information,Car accidents,Pedestrian accidents on August 12, 2019
Certain facilities decline with age. An elderly person's vision, hearing, strength, reflexes and reaction time may not be what they once were. These are all important qualities in a driver, making it important for state laws to stay on top of aging drivers. Like most states, Nebraska has special driving laws reserved for senior citizens. These laws aim to improve roadway safety and enable senior citizens to drive as long as possible.
Drivers 72 and Older Must Renew in Person
Every driver, regardless of age, must renew his or her driver's license every five years in Nebraska. Once a driver reaches the age of 72, he or she must renew a driver's license in person. Renewing online or by mail is no longer an option. During the in-person visit to the Department of Motor Vehicles (DMV), the elderly driver must also pass a vision test. The senior can choose to undergo a free vision test from a DMV employee or bring in a Statement of Vision from an outside ophthalmologist or optometrist. The Statement of Vision must have a date that is within 90 days of the DMV visit.
It is up to DMV personnel whether to require someone over 72 to also take a written and/or road driving test for driver's license renewal. A staff member may require additional tests if the driver reports any medical problems or new health conditions, or if the driver was recently involved in a traffic accident. The DMV also accepts requests from the elderly driver's family members to investigate the individual. A safe driver investigation looks into the driver's ability to operate a motor vehicle in light of safety concerns.
Restricted Driving Privileges for the Elderly
In some cases, the DMV may restrict an elderly driver's license or limit his or her driving privileges. This may be necessary if a driving road test shows the person has issues with certain situations, such as driving at night. The most common type of senior citizen license restriction is requiring the driver to wear prescription glasses or contact lenses. A decline in eyesight is a frequent reason for the DMV to restrict the elderly person's driver's license.
Unique Requirements
In Nebraska, the DMV also has the power to order an elderly driver to take certain precautions before driving. For example, the individual may need to install mechanical aids on the vehicle or add mirrors for enhanced visibility. The DMV could order a driver to stay off the interstate, only drive during the day, drive an automatic vehicle, use automatic turn signals, drive below a certain speed or take other actions to improve roadway safety. The DMV has jurisdiction over what it requires an elderly driver to do before allowing him or her back on the road.
Disability Placards
An elderly person may qualify for a disability placard if he or she cannot travel more than 200 feet unassisted due to visual or physical impairment. A driver may also qualify if he or she suffers from respiratory issues that impact mobility, cardiac conditions or a disability affecting one or more limbs. The driver will need to fill out an application for a handicapped license plate and/or parking placard at the DMV. The driver will also need a doctor's signature on the medical portion of the form.
How To Improve Senior Driving Safety
If you have a senior citizen in your family with declining driving abilities, take time to educate him or her on driving safety. Broach the subject by expressing your concern for his or her safety. Tell your loved one to follow all restrictions the DMV placed on his or her driving abilities. Help your loved one keep up with doctor's appointments. Regular exercise, vision exams, and checkups can help an elderly person drive safer, longer and avoid car accidents.
If you worry your loved one poses a risk to him/herself or others on the road, mail in a Citizen Examination Report to the Nebraska Driver Licensing Division. You may request to keep your report confidential if desired.
What Can I Do if I Was Hit By a Car as a Pedestrian?
Posted in Accident Information,Car accidents,Pedestrian accidents on August 19, 2019
Walking around Omaha could come with significant risks. A negligent or distracted driver could hit you while you are crossing the street or even on the sidewalk. If a vehicle strikes you, you could suffer life-changing personal injuries. You may have grounds for a civil liability lawsuit against the at-fault driver with the help of an Omaha pedestrian accidents attorney.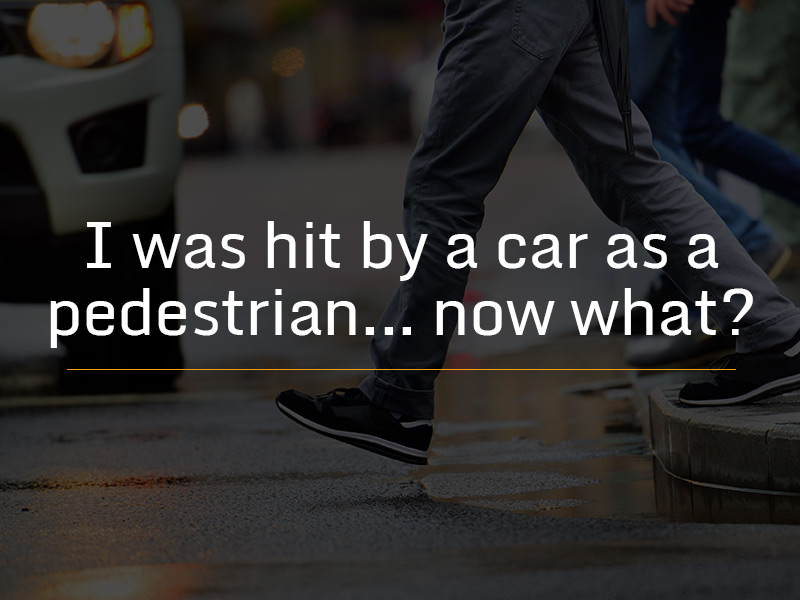 Pedestrian Rights in Nebraska
In 2018, 24 pedestrians died in Nebraska – the highest death toll in 10 years. An additional 357 pedestrians suffered injuries in traffic accidents. Pedestrians do not always have the right-of-way in Nebraska. Every roadway user – including bicyclists and pedestrians – must exercise reasonable care when crossing the street and interacting with others on the road. Yet in many cases, especially at crosswalks, it is the driver that infringes upon the pedestrian's rights. Impatient, aggressive, reckless and negligent drivers may ignore pedestrian rights and cause serious accidents.
Pedestrians have the right-of-way at crosswalks
Turning vehicles must yield to pedestrians
Pedestrians and drivers must obey traffic signals
Pedestrians should not cross midblock unless it is safe to do so
Drivers should yield to jaywalkers
A driver cannot drive around a car that has parked to allow pedestrians to pass
Drivers should never speed in school zones or residential areas
The main duty of care a pedestrian has to prevent accidents is not to step off a curb when it is unsafe to do so. Walking in front of an oncoming vehicle that does not have enough distance to reasonably come to a stop could point to the pedestrian's fault for a collision. Distracted walking has contributed to the number of pedestrian accidents and deaths in Nebraska over the years. As a pedestrian, do your part to protect yourself by paying attention to where you walk.
Common Pedestrian Accident Injuries
A vehicle-pedestrian collision can cause catastrophic injuries. If a vehicle strikes you, you could end up with expensive and painful damages. With no protection from the forces exerted in a crash, you may suffer life-altering injuries. The nature of a pedestrian collision tends to cause some injuries more often than others.
Head, neck and chest injuries
Brain injuries
Facial injuries
Lower extremity injuries
Broken bones
Internal organ trauma
The type of injury will depend on how the vehicle struck you. If you rolled over the hood and collided with the windshield, for example, you may have suffered a head injury or lacerations. If the car collided with your legs, on the other hand, you may have fractured your tibia. Any type of injury may be severe due to the force of the impact from the vehicle.
What To Do Next
If a vehicle struck you while walking on the street or in a parking lot in Omaha, you have rights. First, take care of your physical health by calling an ambulance or getting a ride to the hospital. Remain at the scene and call 911 if you have injuries. The police can order emergency medical services, if necessary. Give the police officer your contact information. Then, get medical care to treat your injuries. Keep copies of your medical documents for later.
The party at fault for your pedestrian accident will be the one liable for your damages, according to Nebraska's fault laws. If the driver caused the collision, he or she may owe you financial compensation. File an insurance claim with the at-fault party's insurance provider. Describe your injuries and offer proof, such as a police report or medical records. Do not admit fault or accept a small settlement.
Hire a pedestrian accident lawyer to help you navigate the claims process. A lawyer can help you gather evidence against the driver, such as proof that he or she was texting and driving. Establishing negligence or fault could enable you to collect fair compensation for your pedestrian accident damages. The driver could owe you money for your hospital bills, pain and suffering, and lost wages.