Nebraska is one of many states that uses a driving record points system to penalize people who do not drive safely, to encourage safer driving. As a driver in Nebraska, if you accumulate too many points on your driving record in a short period of time, you could face penalties such as driver's license suspension or revocation. Learn how the point system works to understand which driving violations will put you at risk of losing your license.
What Offenses Result in Points on a Driver's Record in Nebraska?
The driving record points system in Nebraska is connected to many different offenses and rule violations associated with motor vehicles. If a driver breaks a law or makes a mistake behind the wheel, and this results in a car accident, traffic citation, and conviction, the driver will receive a certain number of points on his or her driving record based on the nature of the offense. If a driver gets a ticket in another state, points will still be assessed against his or her driving record as if the infraction occurred in Nebraska.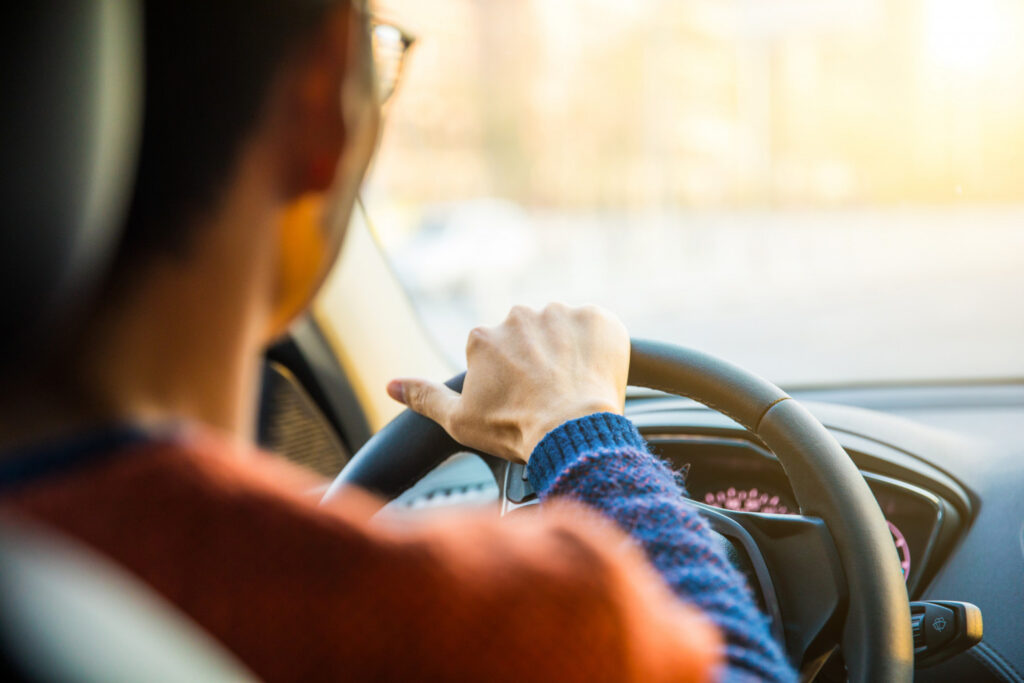 Examples of points that are assessed for different violations are as follows:
One point: refusing to submit to an alcohol test, operating on an expired license, minor speeding

Two points: failing to yield to a pedestrian without causing a bodily injury

Three points:

texting and driving

, negligent driving, violating a school bus crossing signal

Four points: failing to yield to a pedestrian and

causing a bodily injury

, careless driving, driving 35 miles per hour over the speed limit

Five points: reckless or dangerous driving 

Six points:

driving under the influence (DUI),

willful reckless driving, hit-and-run, failure to render aid

12 points: third or subsequent DUI offense, vehicular homicide
In Nebraska, convictions for vehicle-related violations remain on the driving record for five years. If a driver accumulates 12 or more points in a two-year time period, starting on the date of the most recent violation, it will result in adverse action being taken against the driver by the Nebraska Department of Motor Vehicles (DMV).
What Are the Penalties for Accumulating Too Many Points?
The DMV will automatically revoke the license of a driver who accumulates 12 or more points in a two-year period. License revocation means the driver cannot lawfully operate a motor vehicle until having his or her license reinstated. The revocation periods are six months for a first offense and three years for a second offense within five years. Reinstating a revoked license requires completing a Driver Improvement Course, filing proof of financial responsibility (SR22 insurance, in most cases), paying a $125 reinstatement fee, and testing and applying for a new license.
How Can You Check the Status of Your Driving Record in Nebraska?
If you are not sure how many points you currently have on your driving record, you can check the status of your driving privileges using the Department of Motor Vehicles' online portal. You need your driver's license or Social Security number, last name, and date of birth to look up your driving record. You can also view the requirements for reinstating a suspended or revoked driver's license and pay the associated fees online.
Get a Two-Point Credit With a Driver Improvement Course
The DMV offers a way for drivers with fewer than 12 points on their driving records to reduce the number of points acquired within the past two years. You can receive a two-point credit by enrolling in and completing a four-hour Driver Improvement Course that has been approved by the DMV. If you have only acquired one point in the last two years, the course will only result in a one-point credit. You must complete the class voluntarily, not under a court order. In addition, you must complete the course prior to the date of a violation that would add the 12th point to your driving record. Drivers may only use this program once every five years.