Filing a wrongful death claim is based on the negligent behavior or breach of a duty of care held by another person. This may be visible through the negligent actions of the operator of machinery or the negligent failure of a company to warn of a product defect. If negligent behavior on behalf of a party results in the death of a loved one, you may have the ability to file a wrongful death claim. Although nothing can bring back a loved one, it can help you secure financial stability, both present and future, for the remaining family members. In accidents involving death, it is important that you consult an experienced Omaha wrongful death lawyer to hold the responsible party financially accountable and give your family a sense of closure.
Why Hire Knowles Law Firm?
We are trusted and reputable wrongful death lawyers who have been representing families in Omaha, Nebraska for many years. Jim Jr. and Bob Knowles each have more than 30 years of experience.
We know many different practice areas, allowing us to help surviving family members after any type of fatal accident. Our case results show our dedication to each individual client's full financial recovery.
We work on all Omaha wrongful death cases on a contingency fee basis, meaning we only charge legal fees if we are successful. If your lawyer from Knowles Law Firm does not obtain your family compensation, you will not pay us a cent.
What Is Wrongful Death?
Nebraska state law gives a specific definition of wrongful death. While the passing of anyone close to you can be heart-wrenching, it may not give you grounds to file a civil lawsuit in Omaha unless the circumstances meet the state's definition of wrongful death. Nebraska Revised Statute 30-809 states that wrongful death is the death of someone (including an unborn child) due to the default, neglect or wrongful act of another person, company or entity.
The law goes on to say that if the deceased person would have – had death not ensued – had the right to file a personal injury claim against the defendant, the same defendant may now face a wrongful death claim from surviving family members. If you are unsure of whether someone in your family has the right to bring a wrongful death cause of action in Omaha, speak to our attorneys right away for a free consultation. Prompt action is key to having a valid claim to damages.
Wrongful Death Actions in Nebraska
All states, including Nebraska, have specific wrongful death statutes that instill rules for filing. These include a statute of limitations, or deadline for filing. If you miss this deadline, the courts in Nebraska will most likely dismiss your case. Wrongful death claims can be filed within two years of the deceased person's death. Common wrongful death actions stem from the following accidents:
Construction site accidents
Medical malpractice
Accidents on the road are a common occurrence in Omaha, and despite new restrictions on texting and driving, as well as steeper penalties for driving under the influence, drivers too often ignore these laws and cause a wrongful death.
Construction site workers are also often at risk of serious injuries if their company does not follow appropriate safety procedures. Construction workers often have to blindly trust the skill of their colleagues, even though companies are required to give appropriate training to all workers operating heavy machinery. A simple slip of a hand can often result in serious injuries or loss of life.
Medical malpractice actions are some of the most common types of wrongful death claims. Patients visit health care professionals and hospitals to recover from an injury or an illness – not to suffer from a new one. These types of claims are often centered on the actions of a healthcare professional, including:
Misdiagnosis
Incorrect prescription
Surgical error
Regardless of the type of accident, the end result is the loss of your loved one. While wrongful death claims are brought in civil court, these actions are not dependent on the result of any criminal trials which may take place at the same time. In fact, the civil court system offers a lower burden of proof, and it is generally easier for the victim's family to prevail in a civil action than for the State to obtain a guilty verdict against the responsible party in a criminal case.
All states, including Nebraska, have specific wrongful death statutes that instill rules for filing. These include a statute of limitations or deadline for filing. If you miss this deadline, the courts in Nebraska will most likely dismiss your case.
Compensation for Wrongful Death in Omaha
As a surviving family member after a wrongful death action, you are often left with not only the emotional pain of going through the loss but the financial pain as well. Many families have a set budget, and the sudden loss of a vital part of the family can have dire financial repercussions for the family. Wrongful death claims typically take into account the following factors:
The current salary of the deceased
The degree to which the family depended on the deceased's salary
Loss of consortium (or companionship)
Medical expenses
Funeral costs
Other expenses
An Omaha personal injury lawyer skilled in wrongful death claims will be able to explain the elements of damage available to the deceased's family and provide the expertise necessary to hold the negligent party financially responsible. The negligent party may be a driver, doctor, employer, product manufacturer, government entity, property manager, criminal or another defendant depending on the circumstances.
How to File a Wrongful Death Claim
If you believe that your family has the right to bring a wrongful death cause of action in Omaha, Nebraska, you will need to take certain steps to initiate the civil justice process. Your first step should be consulting with a wrongful death lawyer. A lawyer can help you with the additional steps needed to file your lawsuit, including filling out confusing claims paperwork on your family's behalf and helping you prove the defendant is at fault.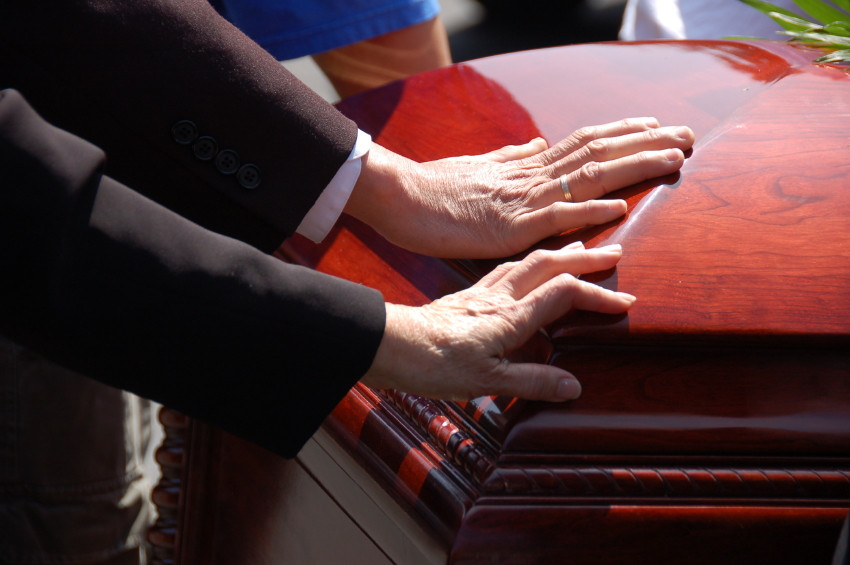 Once you hire an attorney, you can focus on the future and spending time with your loved ones while your lawyer guides you more easily through the other steps required to file and carry out a claim, including:
Gathering information. The next step is collecting as much information as you can about your loved one's death and the surrounding circumstances. This may include video footage of the accident, signed statements from eyewitnesses, accident reports and medical records.

Determining the defendant. With assistance from an attorney, you can identify which party or parties are allegedly at fault for causing your loved one's wrongful death. You will need to name this individual or entity in your initial claims paperwork when you file

Naming the representative. In Nebraska, only the personal representative of the decedent's estate can file a wrongful death claim. The decedent's will may name this person, but if not or there is no will, the courts can appoint a representative for your family

Filing a claim. If the case is within the two-year statute of limitations, the personal representative can fill out and submit the required legal documents to start a wrongful death lawsuit. These papers will be filed with the civil courts, along with a filing fee.

Hiring experts. The discovery phase of your wrongful death claim will involve searching for witnesses, including expert witnesses, and obtaining depositions. Expert witnesses are often necessary to help prove an element of a civil lawsuit, such as the mechanics of a fatal injury. A lawyer can help you hire qualified experts for your case.

Negotiating a settlement. If the defendant accepts your wrongful death claim, you will enter into negotiations. These typically take place between an insurance company and an attorney for the plaintiff. If negotiations succeed, the insurance company will offer a settlement for the death and the plaintiff will accept it, absolving the defendant of any further liability.

Going to trial. If the insurance company rejects your claim or refuses to offer a suitable amount for the wrongful death, your attorney can take the case to trial. During a trial, evidence is presented and witnesses testify as your attorney tries to meet the burden of proof. This is enough clear and convincing evidence to show that the defendant is more likely than not responsible for the decedent's death. This is a lesser burden of proof than in a criminal homicide case.

Filing an appeal. If your case does go to trial and a jury does not rule in your favor, speak with an attorney about the possibility of filing an appeal. If you do win the trial, your family can recover financial compensation for your losses through a judgment award and your case will end there.
The legal process to pursue financial compensation for wrongful death in Omaha, Nebraska can be complicated and overwhelming, especially for a grieving family. An insurance company may try to take advantage of your family to save its investors money, even in your time of need. Both of these facts make it important to hire a wrongful death attorney to represent you and your family during this type of lawsuit. You can trust an attorney to protect your rights and best interests while fighting for justice for your loved one's preventable death.
How Do You Choose Your Wrongful Death Lawyer?
A wrongful death claim is not only about the outcome – it is also about the legal process leading up to a resolution. Choosing the right lawyer to represent you can provide peace of mind during a difficult time. Your lawyer can make a complicated process easier by taking care of legal tasks on your behalf. Not all attorneys are created equal; take your time in selecting the right match for your case and needs.
Friendly lawyers and representatives
Wrongful death practice area experience
A focus on personal injury law
Open and regular communication
Successful case results
Considerable resources
Personalized legal strategies
Positive client testimonials
Good reputation in the community
Affordable rates
Hiring the right wrongful death lawyer in Omaha, Nebraska can make a noticeable difference to your case – both in the litigation process and its outcome. Your lawyer will serve as your deceased loved one's voice during the claims process, demonstrating the defendant's wrongdoing and fighting for fair compensation for your damages. Look for certain traits to be sure you and your family choose the right attorney to represent you.
Contact a Compassionate Omaha Wrongful Death Attorney Today
If you have suffered the loss of a loved one after a terrible accident, do not hesitate to contact the Omaha wrongful death lawyers at Knowles Law Firm. Our Omaha injury lawyers are experienced in handling all types of injury actions including wrongful death claims. We understand the immense sadness you are experiencing as a result of your loved one's death and will work tirelessly to obtain appropriate financial compensation. Contact our Omaha, Nebraska office today for your initial free consultation.
ACCOLADES AND NEWS