The advent of e-commerce and the globalization of the world has led to a rise in the number of goods produced each year. This has been tremendous in allowing people from all around the world to receive products that would have been unimaginable just 20 years ago. However, this has also led to higher scrutiny on manufacturing practices and to issues of product defects. If you have been injured by a defective product, you may be eligible to receive compensation for your injuries.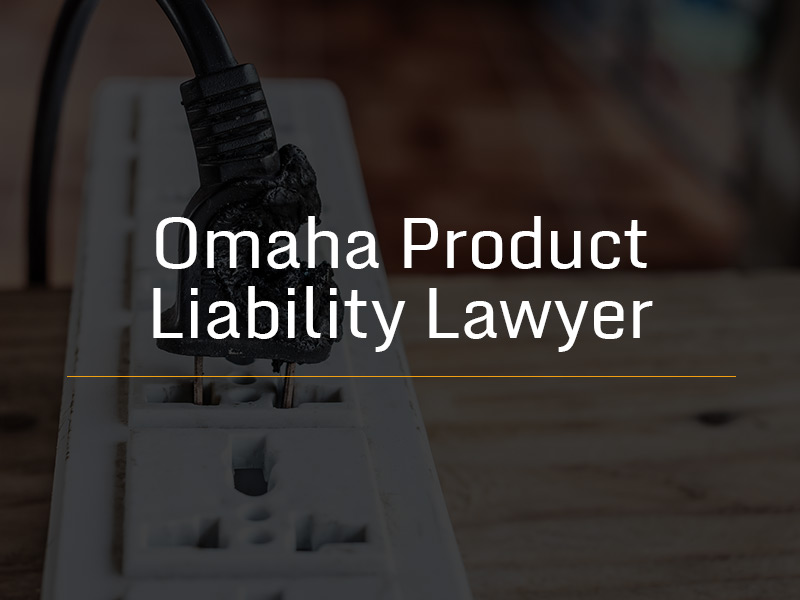 Why Clients Choose Our Omaha Product Liability Attorneys
We understand how to handle serious product liability claims to the client's best benefit. We do not back down from aggressive settlement negotiations.
We have years of case results potential clients can use for an idea of the successes we have achieved. We have obtained tens of millions of dollars for past clients.
We have a history in Omaha. Jim Knowles, Sr. started the firm in 1967. His sons now run the office, each with over 30 years of personal injury experience.
We help make case representation affordable by offering our services on a contingency fee basis for product liability clients.
How Can a Product Liability Lawyer In Omaha Help You?
An experienced Omaha personal injury attorney will be able to assist you in determining whether you have a valid claim and, if so, the expected amount of your financial injury recovery. Personal injury claims stemming from defective products should consider not only your current injury expenses but project those expenses likely to be incurred in the future. If you are suffering from a serious injury that will require long-term care, a personal injury attorney will be able to reasonably calculate an amount that includes future medical bills and lost wages.
These are important figures to know because once you accept a settlement from the manufacturer, you will not be able to return in the future to request a higher amount if you miscalculated. Personal injury attorneys are accustomed to making these types of predictions and will consult multiple sources before making your claim.
Then, your lawyer can fight for maximum financial compensation during settlement negotiations or take your case to trial, if necessary. Keep in mind that both parties can negotiate the claim amount prior to settlement.
What Is Product Liability?
It seems like nearly every day we hear about the newest product recall on the news. The newscasters rightly make a big deal out of these recalls since the typical route to a product recall occurs only after severe injuries or even deaths occur. It is frightening to think of all the products which do not end up on a recall list because serious enough injuries have not yet occurred. Some of the most commonly recalled products are auto parts, seatbelts, airbags, child's toys, clothing, appliances, medications, and medical devices. The release of a single defective product could impact thousands of consumers.
If a defective product injures a victim, the victim has the right to sue the manufacturer (or another party) for financial compensation. A product liability claim is a civil lawsuit where a consumer who is injured by a defective product can bring a claim in pursuit of financial compensation to make him or her whole again. The legal doctrine of strict product liability can allow a victim to recover compensation even without proof of negligence.
What Are Some Manufacturers Responsibilities?
A product manufacturer owes a duty to the ultimate end-user that the product will be free of defects. The manufacturer additionally owes the end-user a duty to warn against potential injuries that could result from the unintended use of the product. These warnings are usually listed on the product wrapping or the product itself. However, a manufacturer must be able to think of all potential uses of its product and warn against the misuse of the product.
Injuries that stem from defective products can include:
Burns
Broken bones
Concussions
Lacerations
Eye injuries
Electric shocks
Traumatic brain injuries
Internal organ injuries
If a manufacturing company fails to fulfill its responsibility to design, create and advertise reasonably safe products and this results in a consumer's injury or death, the manufacturer could be held financially responsible (liable) through a civil claim in Omaha. A successful defective product lawsuit could reimburse the victim for the medical expenses connected to a serious injury, as well as other present and future foreseeable losses.
Types of Product Defects Involved in Claims
Like all personal injury claims, a victim will need certain elements for a valid product liability lawsuit. The elements of proof for a product-related claim are unique, however. Rather than the courts asking the plaintiff to prove the manufacturer's fault or negligence for the incident, the courts only require three main elements: the product had a defect, the defect caused the injury and the plaintiff suffered injuries as a result. The strict liability doctrine will apply to a product liability claim if the item contained one of three main defects.
Manufacturing defect. The item would have been safe were it not for a mistake made during manufacture or assembly. An example of a manufacturing defect is a chair that is missing a screw due to an assembly line error.
Design defect. The item has an inherently unsafe design, making it dangerous for consumers even without manufacturing mistakes. An example would be a chair that has a natural imbalance that could cause it to tip over.
Marketing defect. The item has issues with its marketing, packaging or instructions that make it unreasonably dangerous for buyers. An example is a chair only made for kids without a warning explaining it is not for adult use.
With proof of one of these defects, a victim generally will not have to demonstrate the defendant's negligence to obtain compensation. If strict liability does not apply, a victim may still be able to recover through arguments such as negligence or breach of warranty. Breach of warranty argues the manufacturer failed to fulfill the terms of an express or implied warranty is issued on a product, resulting in a consumer injury. A lawyer can help you navigate the specific doctrine involved in your particular claim.
Can I File a Product Liability Claim for Packaging Issues?
When you imagine a defective product, you may picture an item that doesn't work the way it should, such as a swing that's missing a link or an e-cigarette that catches on fire in use. However, some products can be defective even if they work the way that the manufacturer intended. If a properly working product does not have the correct packaging, an unsuspecting consumer could suffer an injury. Manufacturing companies are responsible for their product packaging in the same way that they are responsible for the products inside of the packages.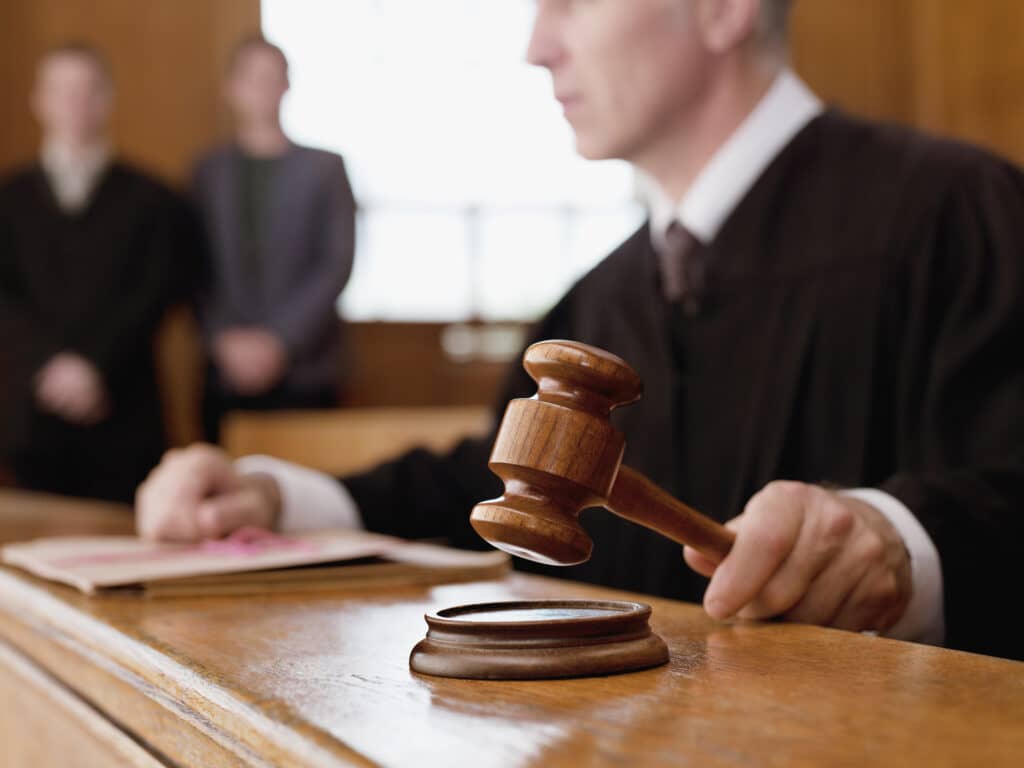 A manufacturing company has an obligation to ensure the safety of its packaging. This means that the material and packaging design must not put the customer at risk of injury when opening it, such as being cut on a cardboard box or a child suffocating from a plastic bag. It also means that the packaging – including all labels, instructions, warnings, and materials – must adequately explain how to safely use the item and provide warnings for any known hazards.
An example of a packaging problem is a child's toy that is only suitable for children over the age of three that does not contain an age label. Another example is an item that could be harmful if used around water – such as an electronic device – that does not contain a relevant warning. A manufacturer is required to properly package and advertise a product in a way that will prevent foreseeable injuries. If a packaging issue causes or contributes to an injury, the manufacturing company or distributor can be held responsible.
Filing a Lawsuit for Defective Product Packaging
Defective packaging is one of the three main types of product defects – a marketing error. This means that an injured party will have grounds to file a lawsuit based on the theory of strict product liability, in most cases. Under this doctrine, it does not matter if the manufacturer or party in charge of packaging did something wrong or was negligent; the defendant is strictly responsible for the victim's injury or death regardless of negligence due to the dangerous marketing defect.
If you wish to bring a claim for a packaging issue that gave you or a loved one an injury, it is important to keep the product and package in question. You or your lawyer must prove that the packaging rendered the product defective or unreasonably dangerous; in other words, with proper packaging, you would have been able to use the product without incident. You must file the paperwork to initiate a cause of action for defective packaging within Nebraska's deadline. Then, you or your lawyer will engage in settlement negotiations or take your case to court to pursue maximum financial compensation for your injuries.
How to Prepare for a Product Liability Claim
After an item you bought injured you or a loved one, take steps to protect your rights as a consumer. The manufacturing company of the product may owe you compensation, but only if you or your lawyer can fulfill the requirements of a civil claim in Nebraska. Act quickly to optimize your chances of obtaining a recovery award.
Save the item and all its packaging and materials.
Take photographs of the product, your injuries, and any property damage.
Keep a copy of your receipt from when you purchased the item.
Gather medical records if you visited the hospital or doctor after your incident.
Retain a product liability lawyer in Omaha.
Prepping for your product liability claim can give you a better idea of what to expect during your lawsuit. It could also speed up the recovery process by saving you and your lawyer time in the future. If you need assistance or have questions, perform number five first instead. Contact us for a free consultation and we will tell you what to do from there.
The Knowles Law Firm | Omaha, Nebraska
If you have been injured by the misuse of a product or a defective product, do not hesitate to contact the attorneys at Knowles Law Firm.  Our attorneys have years of experience in handling personal injury cases and know which steps to take to track down the responsible party. Our attorneys will work tirelessly to ensure you receive the compensation you deserve for your injuries. Contact our Omaha, Nebraska office today for your initial free consultation.
ACCOLADES AND NEWS