Ridesharing changed the transportation industry forever when two prominent companies, Uber and Lyft, transformed the way that consumers hail rides. While requesting an Uber or Lyft with just the touch of a button may be convenient, it is not always the safest option. Ridesharing companies do not have to obey the same safety rules and regulations as other transportation service providers.
If you or a loved one has been injured in an Uber or Lyft accident in Omaha, Nebraska, the attorneys at Knowles Law Firm can help you understand your legal rights. You may be eligible for financial compensation from one or more parties, including the rideshare company.
Why You Need a Lawyer's Help After an Uber or Lyft Accident
Uber and Lyft accidents are not the same as typical car accident cases in Omaha. Rather than only going up against another driver, you must contend with the rideshare company and its insurance provider. You will also need to deal with issues and regulations that only apply to the rideshare industry, such as the fact that these companies do not employ their drivers. This eliminates your ability to hold Uber or Lyft vicariously liable for the actions of their drivers. These companies also do not check a new driver's vehicle in person or follow up on car maintenance requirements.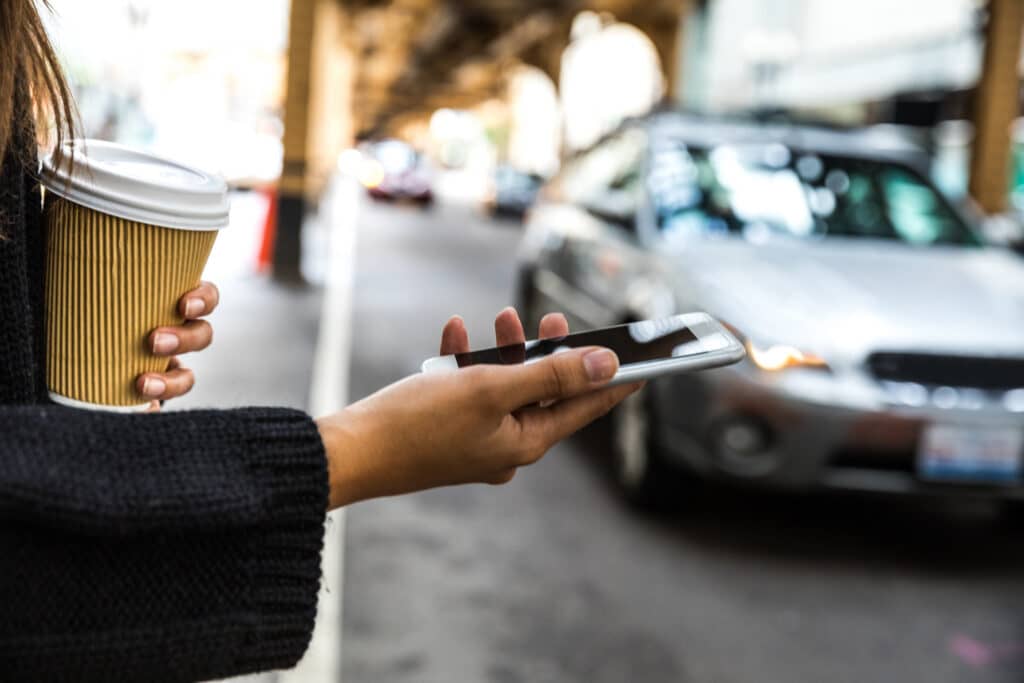 The most effective way to deal with the unique elements of an Uber or Lyft accident case is by hiring an attorney to represent you. An attorney with experience handling this specific case type will know exactly what to do to protect your rights and hold someone accountable for your losses. An attorney will take over crash investigation, for example, as well as evidence collection and the filing of your injury claim. Finally, you can trust an attorney to negotiate with a rideshare company for maximum financial compensation on your behalf. An insurer will not take advantage of you with a lawyer by your side.
What to Do After a Rideshare Accident in Omaha
If you get injured in a rideshare accident, it is important to stay calm and try to remember the steps that you need to take to protect your welfare and the right to recover financial compensation. If possible, take the following actions after an Uber or Lyft accident:
Call the police if the Uber or Lyft driver fails to do so.

Request an ambulance if you or anyone else is hurt.

Get the rideshare driver's information and take a screenshot of your app ride screen.

Take photographs while you are still at the scene of the collision.

Go to a hospital without delay for any injuries.

Notify Uber or Lyft about the accident.

Contact an attorney before accepting an insurance settlement.
If you need assistance at any stage of the recovery process, contact an Omaha injury lawyer from Knowles Law Firm. We can step in to defend your rights. Our law firm will make sure that you and your family have everything you need during a claim.
Who Pays for an Uber or Lyft Accident?
Liability, or financial responsibility, for an Uber or Lyft accident can be difficult to determine. In general, the insurance coverage available will depend on the phase of the ride. If you were riding as a passenger in an Uber or Lyft vehicle, you will have access to the full $1 million available from both companies in third-party liability insurance.
If you were outside of the vehicle, however, the maximum amount available may be reduced to $50,000 in bodily injury insurance and $25,000 for property damage. If the driver was not logged into the app at the time of the crash, you may only have the driver's individual car insurance available for coverage. An attorney can analyze your case to determine liability.
Contact Our Uber and Lyft Accident Attorneys Today for a Free Case Review
Being involved in an Uber or Lyft accident can leave you with painful injuries and a great deal of confusion about who is responsible for your losses. At Knowles Law Firm, we can help you work through the recovery process and rebuild your life. Contact us today to request a free case evaluation in Omaha. Call (402) 999-4839 to speak to our experienced and compassionate Uber and Lyft accident lawyers.
ACCOLADES AND NEWS