If you are currently dealing with injuries you suffered in an accident in Lincoln, Nebraska, discuss the possibility of filing a claim with an attorney. A Lincoln personal injury lawyer from Knowles Law Firm can explain your legal rights and help you obtain the compensation you deserve through an insurance claim or personal injury lawsuit.
Learn more about your case and how we can help you and your family during this difficult time. Contact us today to schedule a free consultation.
Why Choose Us
Our philosophy is that if we treat clients well, success and positive case results will follow. We will always put you first.
We work diligently to achieve fair case results without unnecessary delays. We are fully prepared to take your case to trial, if necessary.
Our Lincoln personal injury lawyers take all injury cases on a contingency fee basis. Your lawyer will only get paid if he or she is successful.
The Basics of Personal Injury Law
In civil law, a personal injury claim is a legal claim to monetary compensation to make a victim whole again after a negligent party causes an accident or injury. Negligence is a key term in personal injury law. It means to act with a level of carelessness that a reasonable person would not, causing harm to others.
Negligence involves four main elements:
The defendant (at-fault party) owed a legal duty of care. A legal duty of care is an obligation to act reasonably, prudently, and in accordance with acceptable standards.
The defendant breached a duty of care. A breach of duty can refer to any action or omission that causes the defendant not to fulfill his or her duty of care.
The defendant's action injured the plaintiff. The defendant's breach of duty must be the proximate cause of the accident or injury in question.
The plaintiff has compensable damages. Furthermore, the plaintiff must have suffered losses in the accident, such as medical bills or pain and suffering.
Not every accident or injury in Lincoln will lead to a personal injury claim. If you are curious whether the circumstances of your accident give you grounds to file a personal injury lawsuit or insurance claim, consult with an attorney.
Why You Should Hire a Lincoln Personal Injury Lawyer
Although not every personal injury case requires an attorney, hiring one can be a significant help to you and your family. You can focus on the things that matter the most, such as getting medical treatment and healing from your serious injuries, while your lawyer takes care of complicated legal processes for you. Your lawyer will take over settlement negotiations with an insurance company or represent you during a court trial, if necessary.
An insurance company may try to take advantage of you as an unrepresented plaintiff. Insurers want to save money by devaluing claims and wrongfully rejecting payouts. Your lawyer can make sure this does not happen, fighting for the recovery you need for both past and future damages. From investigating the cause of your injury to demanding maximum financial compensation, a personal injury lawyer will be in your corner every step of the way.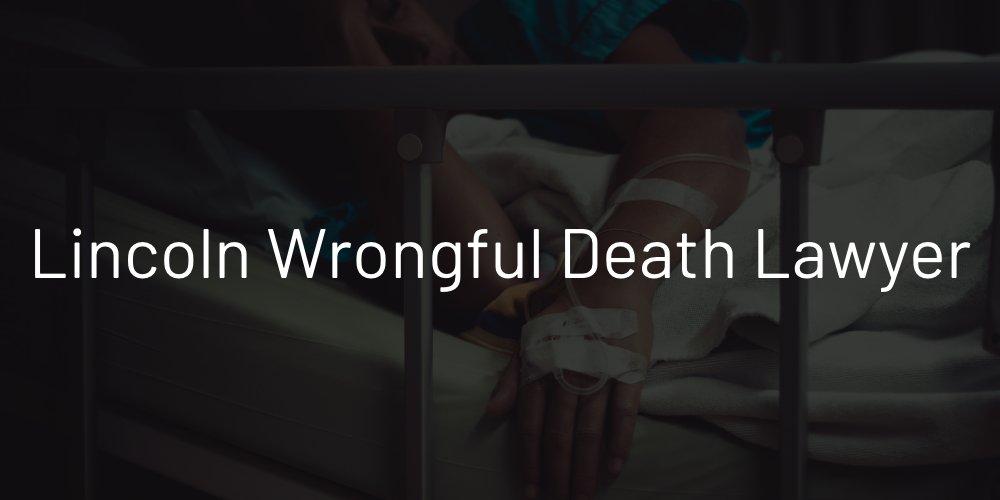 Examples of Common Types of Personal Injury Claims
There are many different types of personal injury claims that our firm has successfully represented over the years. Here are some of the most common:
Car Accidents:

This is one of the most common types of personal injury claims. Whether it's a rear-end collision, a T-bone accident, or a rollover, car accidents can cause serious injuries that may require long-term medical treatment and may prevent you from being able to work.

Slip and Fall Accidents:

Property owners must keep their premises safe for those visiting their property. If you've been injured in a slip and fall accident caused by the negligence of a property, you might be entitled to monetary compensation for your injuries.

Workplace Accidents:

Workers' compensation laws vary from state to state, but in general, if you've been injured on the job, you may be able to receive benefits through your employer's

workers' compensation

insurance policy. However, in some cases, you may also be able to file a third-party liability claim against a person or company other than your employer if they were responsible for your workplace accident.

Defective Products:

Have you been injured by a defective product? If so, you may be able to file a personal injury claim against the manufacturer or retailer of the product under what's known as product liability law.

Medical Malpractice:

Doctors and other medical professionals are held to a high standard of care when treating patients. If they fail to meet this standard and you're injured as a result, you may have grounds for a medical malpractice claim.
Accidents We Specialize In Lincoln
Although we consider ourselves to be experts in all forms of personal injury law, in Lincoln, Nebraska, there are a few types of cases that we specialize in. These include:
If you have been a victim in any of these situations, call a Lincoln personal injury lawyer from Knowles Law Firm today!
Personal Injury Statute of Limitations in Nebraska
One of the most important personal injury laws to know in Nebraska is the statute of limitations. This is the legal deadline by which you must file a personal injury lawsuit – or else, in most cases, lose the right to seek financial recovery forever. Nebraska law has a statute of limitations of four years to file most personal injury cases. This means you and your family must take legal action within four years of your accident for a valid lawsuit.
There are some exceptions to the statute of limitations. There is the discovery rule, which extends the statute of limitations to four years from the date that the victim discovered or reasonably should have discovered his or her injury to file. In addition, if an injured victim is a minor, he or she has four years from the age of majority to file a personal injury claim. This age is 19 in Nebraska, giving a minor until age 23 to file a claim regardless of how young he or she was when the accident occurred.
Some cases come with shorter statutes of limitations to file. A claim against the government or a political subdivision in Nebraska, for example, has a deadline of just one year from when the accident or injury occurred. This is why it is important to act as soon as possible to file a claim after being injured in Nebraska. Prompt legal action can help you build your case, as you can use evidence that is still available and accurate to support your claim.
What Evidence Is Used to Prove Fault in a Personal Injury Lawsuit?
When you've been injured due to someone else's carelessness, you may be wondering what kind of evidence is used to show that the other person is at fault. If you're considering filing a personal injury lawsuit, here are some types of evidence that may be used to prove fault.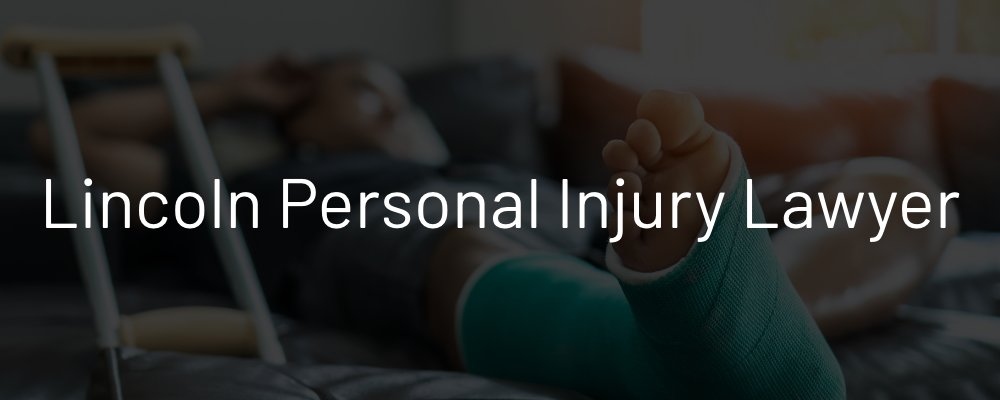 Police Reports
One of the most common types of evidence used to prove fault in a personal injury lawsuit is a police report. Police reports can help establish what happened and who was at fault. In most cases, the officer responding to the accident will complete a report detailing what happened. The officer will usually include their opinion on who was at fault. However, it's important to note that the officer's opinion is not binding on the court.
Eyewitness Testimony
Another type of evidence that your lawyer may use to prove fault in a personal injury lawsuit is eyewitness testimony. Eyewitnesses can provide valuable information about what happened and who was at fault. If you have any witnesses to your accident, get their contact information so your attorney can follow up with them.
Photographic Evidence
Photographic evidence can also establish fault in a personal injury lawsuit. This type of evidence can include photos of the accident scene, photos of the injuries sustained, and photos of the property damage. In many cases, photographic evidence can be beneficial in proving fault.
Video Evidence
Video evidence can also be invaluable. It can show the incident exactly as it occurred and often speaks for itself when it comes to blame. This type of evidence is usually deleted soon after the accident, so it's essential to try to obtain it immediately. If the person or business with the footage doesn't know it needs to be preserved, you could miss out on this crucial evidence if you wait too long.
Expert Witness Testimony
Another possible source of evidence comes in the form of expert witness testimony. This could be from an accident reconstruction expert who testifies regarding the cause and sequence of events. It could also come from a medical expert who can testify about the victim's injuries and how they occurred, which can help the court determine fault. This type of evidence can be particularly influential, as the source of it is usually highly regarded.
How Much Compensation You Can Expect in a Personal Injury Claim
Compensation in a personal injury case is meant to make the victim "whole" again. This means that the victim should be reimbursed for any expenses related to the injury, including medical bills, lost wages, and pain and suffering. In some cases, the court might also award punitive damages to punish the at-fault party and discourage similar behavior in the future.
Medical Bills
Medical bills resulting from the injury are typically the easiest type of damages to calculate. These costs can include ambulance fees, hospitalizations, surgeries, medication, physical therapy, and any other treatment prescribed by a doctor. If the victim is still receiving treatment at the time of settlement or verdict, then estimated future costs can also be included in the compensation amount.
Lost Wages
If the victim is unable to work due to their injuries, they may be able to recover lost wages in their personal injury claim. This includes any income lost while they were out of work and future earnings if their injuries caused permanent disability. Any missed opportunities for earning additional income—such as a promotion or bonus at work—can also be included in this damage calculation.
Pain and Suffering
Pain and suffering compensation is meant to reimburse the victim for physical pain, mental anguish, and reduced quality of life caused by the injury. This damage calculation is more subjective than medical bills or lost wages since intangible losses have no set monetary value.
Punitive Damages
Punitive damages are not always available in personal injury claims since they require that the at-fault party act with malicious intent or gross negligence. These types of damages are meant to punish the at-fault party in addition to compensating the victim; therefore, they are typically only awarded when the defendant's actions were particularly egregious.
What Are the Limits on Injury Financial Compensation?
Many states, including Nebraska, have damage caps or limits on the financial compensation that is available to plaintiffs in personal injury claims. If a state has a compensation limit, a plaintiff cannot recover more than the cap permits. These caps are in place for various reasons, including protecting certain defendants from bankruptcy, such as hospitals and government agencies.
The only damage cap that exists in Nebraska is on medical malpractice claims, under the Nebraska Hospital Medical Liability Act. This law states that it is in the public interest to protect medical and hospital services from financial ruin to continue allowing them to be available to the public at reasonable costs. As such, there is a cap on medical malpractice compensation available to victims in the state.
Nebraska's medical malpractice damage cap is $2.25 million in combined economic and noneconomic damages. This means medical bills as well as pain and suffering damages. This cap began at $500,000 for cases on or before December 31, 1984, and has increased over the years to the final increase on December 31, 2014. Under this law, no plaintiff can recover more than $2.25 million in total damages. If a malpractice claim is filed for an act that occurred prior to 2015, a smaller cap may apply.
What Happens if I Share Fault for the Injury?
Another restriction that may be applied to personal injury financial compensation is Nebraska's modified contributory negligence law. This law states that any percentage of fault or negligence attributed to the plaintiff shall diminish the amount awarded as damages proportionately but shall not bar recovery. In other words, if you are found to share fault for your injury, your financial award may be reduced but not taken away completely.
For example, if you are found to be 15 percent responsible for your injury, your financial recovery will be reduced by a corresponding 15 percent. In this example, an $80,000 award would be reduced by 15 percent ($12,000) to $68,000. The defendant would be responsible for paying for the remaining 85 percent, corresponding to the defendant's 85 percent of fault for the accident.
The modified part of Nebraska's contributory negligence law means that a plaintiff's ability to recover compensation is capped at a certain percentage of fault. This percentage is 50 percent, or half of the fault for an injury. If your degree of fault is 50 percent or more, you will be barred from financial recovery. Your damages will automatically drop to $0 with half or the majority share of fault. In a pure comparative negligence state, on the other hand, there is no maximum on a plaintiff's amount of negligence to recover compensation.
Contact a Lincoln, NE Personal Injury Attorney Today
If you or a loved one has been injured in any type of accident in Lincoln, Nebraska, contact our local personal injury attorneys at Knowles Law Firm. We can help you collect evidence, build a case and fight for fair compensation. Call (402) 431-9000 today for a free case review.
ACCOLADES AND NEWS