Lincoln Pedestrian Accident Lawyer
Pedestrian accidents can cause catastrophic and life-threatening injuries. If you or a loved one were injured in this type of collision, contact the Lincoln pedestrian accident lawyers at Knowles Law Firm for assistance. We are dedicated to helping injured accident victims recover. Find out how we can help you during a free initial consultation.
Why Choose Us
We are proud of the reputation of excellence we have developed since 1967.
Our Lincoln personal injury attorneys prioritize open, frequent and honest communication with their clients.
Knowles Law Firm exclusively focuses on personal injury law.
We have obtained tens of millions of dollars in recoveries for past clients.
We accept all pedestrian accident cases on a contingency fee basis.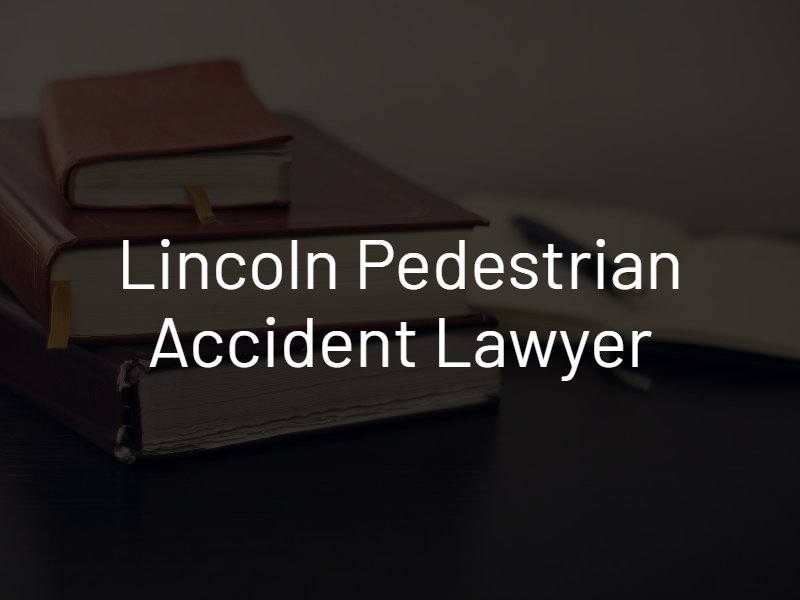 When to Hire a Pedestrian Accident Lawyer in Lincoln, NE
Litigating a pedestrian accident case can be difficult and expensive. Hiring a pedestrian accident attorney removes the stress from you and your family. You will have the ability to focus on healing while your lawyer handles complicated legal processes on your behalf. A lawyer will fight for maximum compensation from an insurance company to get the results you need to move forward.
Pedestrian Accident Facts and Statistics
Pedestrian accidents are more common in Lincoln, Nebraska than most locals realize. Drivers in Lincoln frequently commit acts of negligence and recklessness, such as failing to stop at red lights, rolling through stop signs and ignoring pedestrian rights-of-way. Pedestrian accident statistics in recent years highlight the magnitude of the problem:
At Knowles Law Firm, although we believe it is important to keep up with the latest crash data to try to prevent accidents, we never treat our clients like statistics. We will address your unique needs with a personalized legal strategy.
What to Do If You Are Struck by a Car in Lincoln, NE
If you are hit by a car while walking or jogging in Lincoln, remain calm and call 911. Do not allow the driver to convince you not to call the police. Do not admit fault for the collision, either. If you are injured, request paramedics and try to restrict your movements.
Write down the driver's name and insurance information while you wait for the police to arrive. Get medical treatment for your injuries immediately. Before you call the driver's insurance company to negotiate a settlement, consult with a lawyer for advice. Hiring a pedestrian accident attorney in Lincoln may be necessary for a fair case outcome.
Who Is Liable for Your Accident?
Since Nebraska is a fault-based insurance state, liability for a pedestrian accident will go to the party most at fault for causing the collision. This is often a negligent motor vehicle driver for making a mistake such as driving while drunk, drowsy or distracted. All drivers in Nebraska must maintain minimum amounts of car insurance to pay for the accidents they cause. The liable party could also be the government if a dangerously designed crosswalk or intersection contributed to the collision.
Contact Knowles Law Firm for a Free Consultation 24/7
If you need assistance determining fault for your pedestrian accident, proving a driver's negligence, and/or negotiating for a fair amount for your injuries and damages, consult with the Lincoln pedestrian accident attorneys at Knowles Law Firm. We understand how these cases work and provide the services injured victims need the most.
To request a free consultation with our attorneys in Lincoln, call (402) 431-9000 24/7 or contact us online and we will get back to you as soon as possible.