The incidence of drunk driving unfortunately still plagues the roads throughout Nebraska and the country as a whole.  Despite ongoing legislative changes to increase the penalties on drunk drivers, the prevalence of drunk driving continues to astonish and injure people throughout the state.
If you've been injured in a drunk driving accident in Omaha or the surrounding area, contact Knowles Law Firm for a free case consultation with one of our attorneys. We are passionate about holding drunk drivers accountable for their crimes and can help you move forward with an injury claim.
Why Trust The Knowles Law Firm With Your Case?
We've been handling even the most complex car accident cases in Nebraska for almost 50 years.

Our law firm focuses 100 percent of our practice on personal injury law.

We are committed to treating clients the way that we would want to be treated after a drunk driving accident.

We put client satisfaction first each and every time we interact with clients.

Our drunk driving accident lawyers work on a contingency fee basis, with no fees charged upfront.
How Can a Drunk Driving Accident Lawyer Help You?
You may need a lawyer to help you understand your rights as the victim of a drunk driving accident in Omaha. The insurance provider of the drunk driver will do its best to avoid paying you fair financial compensation for your bills. You can use an attorney to negotiate a fair settlement agreement for you. Your attorney will communicate with the insurance company and demand maximum compensation on your behalf. Your lawyer can also help you gather evidence against the drunk driver, such as a police report or drug and alcohol test results. Most importantly, a lawyer can make sure that you have everything you need to recover from a drunk driving accident and get through this traumatic time.
History of Drunk Driving Laws
When Henry Ford patented his first Model T, he was not thinking of the misuse of his vehicles, but instead a new way for the average citizen to get from one place to another.  It only took two years after the advent of motor vehicles for legislators to implement the first drunk driving laws in New York.  Many other states followed suit shortly after, recognizing the inherent danger that came from drunk driving.  The first blood alcohol content (BAC) limit was set at .15 after studies indicated that drivers could still operate a vehicle without impairment below .15.  However, the increased lobbying efforts of groups like Mothers Against Drunk Drivers throughout the 1980s resulted in lowering the BAC limit to .08, where it now remains.
Nebraska's Drunk Driving Laws 
Driving under the influence (DUI) of drugs or alcohol is against the law in Nebraska as it is in all 50 states. According to Nebraska Revised Statute Section 60-6,196, it is unlawful for anyone to operate or be in the actual physical control of a motor vehicle while under the influence of alcoholic liquor or any drug. The law goes on to define "under the influence" as having a concentration of 0.08 percent alcohol or more in the blood.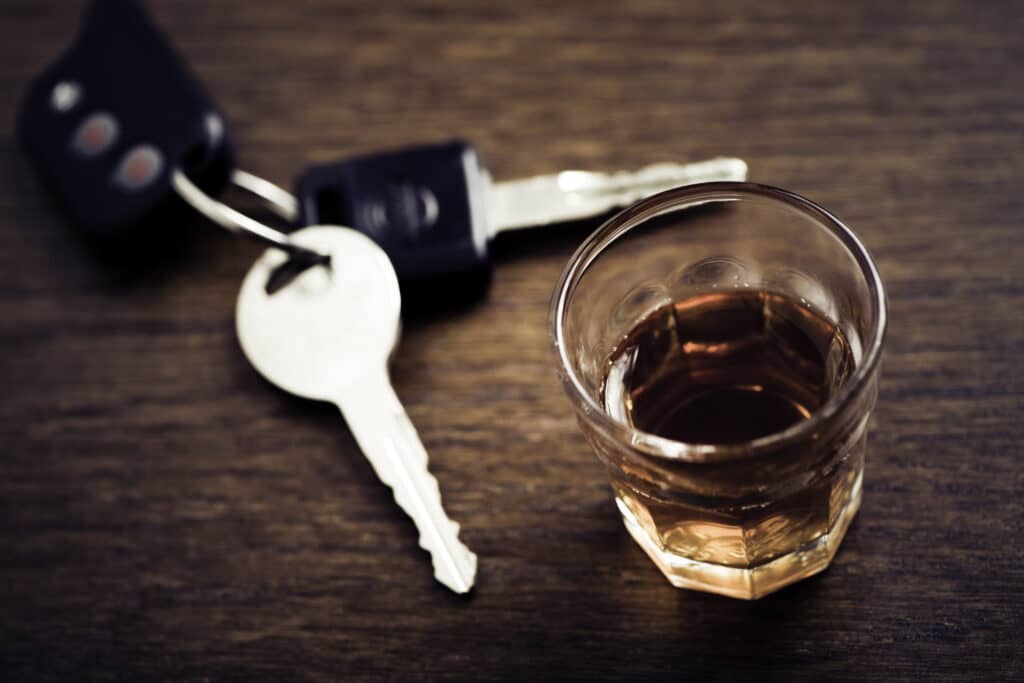 Driving under the influence is a class W misdemeanor unless the individual has a prior DUI conviction on his or her record. The punishments for DUI can include:
License revocation for six months

Mandatory ignition interlock device on the driver's vehicle(s)

Probation 

A fine of up to $500

Possible jail time
These penalties increase with priors or aggravating circumstances, such as if a drunk driver causes a car accident and serious bodily injuries. In addition to facing criminal consequences for driving under the influence, a drunk driver who causes injuries or property damage can be held civilly liable for the victim's losses. In a DUI accident case, the victim must prove that the driver was intoxicated and that this was the proximate cause of the crash to qualify for financial compensation.
Nebraska Drunk Driving Statistics
In 2020, the Nebraska Office of Highway Safety recorded 1,534 car accidents that were due to alcohol impairment. Seventy-two (72) of these accidents were fatal. While this follows a long-term downward trend in drunk driving accidents in Nebraska, more than 21 percent of all drivers involved in fatal collisions in 2020 were under the influence.
Nebraska has implemented increased penalties over the years for drivers arrested for driving under the influence which has assisted in lowering the number of alcohol-involved car accidents. The number of DWI arrests also rose dramatically between 1975 and 2005 leading to safer roadways throughout Nebraska. However, alcohol-related crashes remain a top cause of car accidents throughout the state.
Fortunately, Nebraska has managed to drastically reduce the number of drunk driving accidents in the past 15 years, due largely to new laws which were implemented over the years.  The peak of drunk driving accidents occurred in 2002, shortly after Nebraska changed their BAC limit to .08.  The implementation of enhanced penalties for repeat DUI offenders additionally encouraged drivers to be more mindful when taking to the roads after having a few drinks.  While drunk driving accidents still make up a large percentage of car accidents each year throughout Nebraska, the number continues to decrease.
Recovery After Drunk Driving Accident Injuries
Drunk driving accidents unfortunately have the tendency to be much more severe to the victim of the accident than to the responsible party.  However, the person responsible for the accident should be held liable for any resulting injuries from the accident.  Drunk driving accidents can cause the following types of injuries:
Broken bones
Concussions
Burns
Spinal cord injuries
Brian injuries
Internal organ injuries
Many of these injuries are quite severe and can result in extended hospital stays as well as rehabilitation after discharge.  As the victim of a drunk driving accident, you are entitled to seek the following from the responsible party:
Medical expenses
Lost wages
Future earnings
Pain and suffering
Loss of consortium
A personal injury attorney will be able to assist you in putting together a claim for your injuries and can additionally help calculate the true amount of damages are as a result of the accident.
Drunk driving accidents are often brought in both criminal and civil court since drunk driving is an illegal offense.  However, the result of the criminal court proceeding does not dictate the result of the civil court proceeding.  Civil courts have a lower burden of proof, and therefore it is often easier to recover from the drunk driver in civil court than it may be to receive a criminal court penalty.
Is a Drunk Driver Automatically At Fault in an Accident? 
No, the fact that the driver was proven to be intoxicated does not automatically put him or her at fault for your car accident. You or your lawyer must still prove that the other driver more likely than not caused the accident and injuries that you are claiming. However, intoxication can provide strong evidence against the driver. Evidence that the driver was drunk, such as breath test results reading a BAC of 0.08 percent or higher, can show that the driver was not in a fit state to be operating a motor vehicle, and that this is what caused your car accident.
The burden of proof is yours as a plaintiff in a drunk driving car accident case. This means it is your responsibility to prove that what you are claiming is more likely to be true than not true. This is the burden of proof in all personal injury cases, and it is known as a preponderance of the evidence. You or your lawyer must show clear and convincing evidence that the driver caused your car accident with at least a 51 percent likelihood, whether due to intoxication or another form of negligence. 
If the other driver is convicted of driving under the influence, you may be eligible to base your personal injury claim on the legal doctrine of negligence per se. This doctrine requires no further proof of a defendant's fault other than the fact that he or she broke a law. You do not need to prove further negligence. If this doctrine applies to your case, evidence that the other driver broke Nebraska's DUI law could be enough to win your car accident case. However, this doctrine is not a guarantee even if the other driver is found guilty of drunk driving.
How Do You Prove Fault for a Drunk Driving Accident?
To win a car accident case of any type in Nebraska, the plaintiff must establish the elements of a personal injury lawsuit. These elements are a duty of care, breach of duty, causation and damages. The duty of care refers to the responsibility that all drivers have to safely and correctly operate their motor vehicles. A breach of duty refers to any action or omission that goes against the obligation of care, including driving under the influence of drugs or alcohol. Causation is proof that the car accident would not have happened but for the defendant's breach of duty. Damages refer to compensable losses suffered by the plaintiff.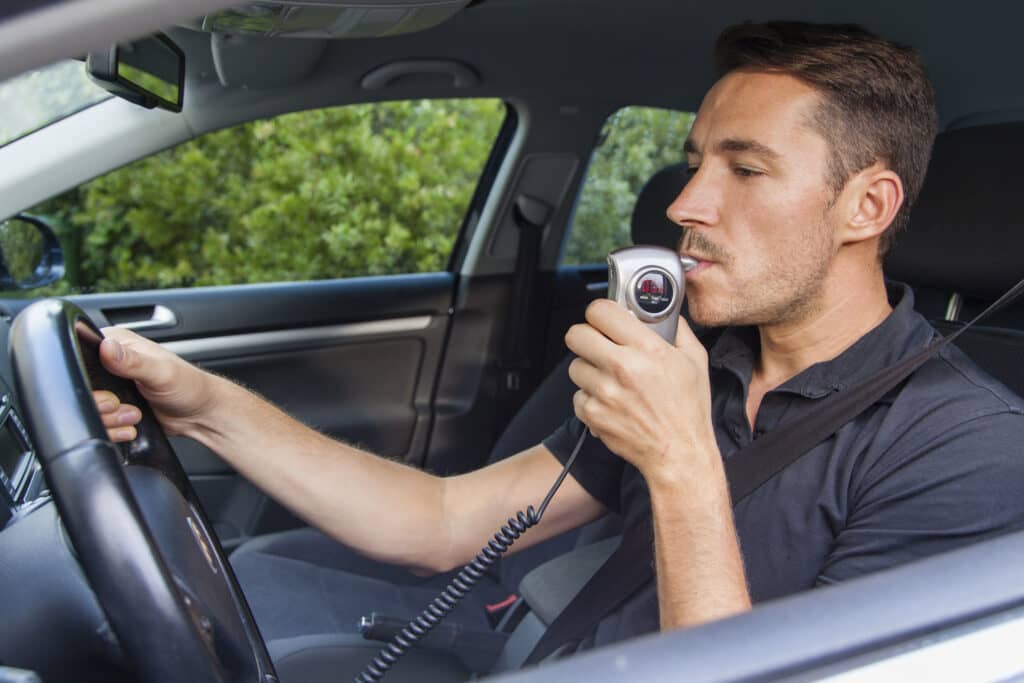 You need clear and convincing evidence of these four elements to win your drunk driving accident case. Evidence that may be available in a drunk driving accident case includes:
Breath, blood or urine test results

A copy of the police report 

A ticket issued to the driver for reckless driving or another infraction

Police bodycam footage of a field sobriety test

The driver's confession or admittance of guilt

A DUI arrest or criminal conviction

Courtroom evidence

Eyewitness statements

Photographs and video footage

Expert testimony
Proving that the other driver was intoxicated is not enough to win a personal injury lawsuit in itself. In many cases, however, proving intoxication can at least establish that the driver breached his or her duty of care. From there, you may need an attorney's assistance to craft a compelling argument that this breach of duty is what caused your car accident. 
An attorney at Knowles Law Firm can help you search for, preserve and collect evidence to support your DUI car accident case. We can conduct a comprehensive investigation of the accident to seek evidence against the drunk driver or other defendants. Then, we can use descriptive storytelling to demonstrate that the defendant is responsible for your harm.
How Long Do You Have to File a DUI Accident Claim in Nebraska?
There is a deadline on your right to file a drunk driving accident injury claim in Nebraska. Under Nebraska Revised Statute Section 25-207, you have no more than four years from the date of the car accident to file a claim for personal injuries or property damage. If your loved one passed away in a fatal DUI accident, you have four years from the date of his or her death (not necessarily the date of the accident) to bring a wrongful death cause of action. 
It is important to meet the statute of limitations on your car accident case, as missing the time limit will generally mean giving up your right to seek financial compensation. Note that there are unique situations, however, where you may have more or less time than four years to file a lawsuit. This is why you should contact an attorney as soon as possible about a potential drunk driving accident case.
The Knowles Law Firm | Omaha, Nebraska
If you or a loved one have been injured in a drunk driving accident, do not hesitate to contact the Knowles Law Firm.  Our attorneys have years of experience in handling drunk driving claims and understand just how devastating these accidents can be.  Drunk driving accidents often result in terrible injuries and potentially loss of life to the drivers who were following all traffic laws and often relatively few injuries to the drunk driver.  Contact our Omaha office today for your initial free consultation during which we will go through the facts of your case and begin to put together your claim.
ACCOLADES AND NEWS