When wrongful death leaves behind minor children, it can be difficult to work through the logistics of whether they will be eligible for compensation for the wrongful death. Money might be the last thing on a child's mind after the death of a parent; however, taking legal action can be critical to pay for the child's future.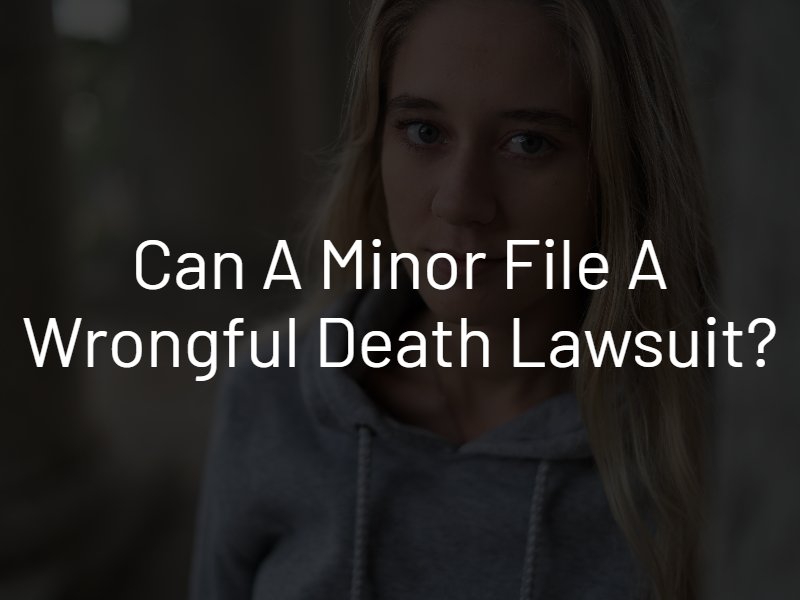 What Is a Wrongful Death Lawsuit?
A wrongful death lawsuit is a legal action seeking financial compensation for the death of a person. In Nebraska, the definition of wrongful death (Nevada Revised Statute 30-809) is the death of one person caused by the wrongful act, neglect or default of another person or party. A wrongful death claim can arise after many different types of fatal accidents in Nebraska.
Workplace accident
Swimming pool accident
Medical malpractice
If the deceased individual would have been able to file a personal injury claim against the defendant had he or she survived, loved ones and survivors may have the right to file wrongful death claims. In Nebraska, a claimant can bring a claim to protect the interests of both the deceased person's estate and surviving loved ones – including minor children.
Who Can File a Wrongful Death Lawsuit in Nebraska?
If a wrongful death has occurred, only certain parties may file a lawsuit in Nebraska. According to state law, only the legal representative of the deceased person's estate has the right to file a wrongful death claim. This is different from the law in many states, which allow surviving family members such as spouses and adult children to file claims directly. In Nebraska, surviving loved ones must appoint a legal representative to file on their behalf.
Sometimes, a deceased person's will names a personal representative of the estate. In other cases, surviving family members will have to go to court for a judge to appoint this role. The personal representative cannot be a minor child. If a child is entitled to a share of damages in a wrongful death lawsuit, he or she must be represented by an adult. Once the legal representative of the estate has been named, this person will file a wrongful death suit on behalf of both the deceased individual and surviving loved ones.
How Do Minors Recover Compensation After the Wrongful Death of a Parent?
Although a minor cannot file a wrongful death lawsuit him or herself, the minor can still recover compensation with a successful claim. Surviving children are entitled to at least a portion of any settlement or verdict won in a wrongful death lawsuit regarding a deceased parent in Nebraska. The laws of intestate succession determine how a settlement or jury verdict must be allocated to surviving beneficiaries and minor children. This law passes compensation first to a surviving spouse, then to heirs accordingly.
The first $100,000 plus one-half of the balance of the intestate estate will go to surviving parents if there are no surviving children.
If there are surviving children who are the issue of the decedent as well as the surviving spouse, the first $100,000 plus one-half of the balance of the intestate estate will go to the children.
If the surviving children are the decedent's but not the surviving spouse's, the children will receive one-half of the intestate estate.
In a family with multiple surviving children, they will divide their share of the award equally if they all have the same degree of kinship to the deceased person. If they are unequal in their degree of kinship, those with a lesser degree of kinship will take by representation.
Dividing a settlement among surviving loved ones can be complicated. A lawyer can assist a family with this task during a wrongful death claim in Nebraska. Discuss how cases involving minor children work with a wrongful death attorney in Omaha for more information.