If you were in an accident that gave you a significant injury or took the life of a loved one, you have the right to file a lawsuit against the party that caused your accident in Nebraska. A lawsuit could give you the peace of mind, justice and closure you need to finally move forward. It could also provide your family with the financial ability to pay off your medical bills, property repairs and other damages related to the accident. If you have grounds for a lawsuit, however, you must act quickly to file your claim before the deadline. Otherwise, an expired statute of limitations could bar you from recovery.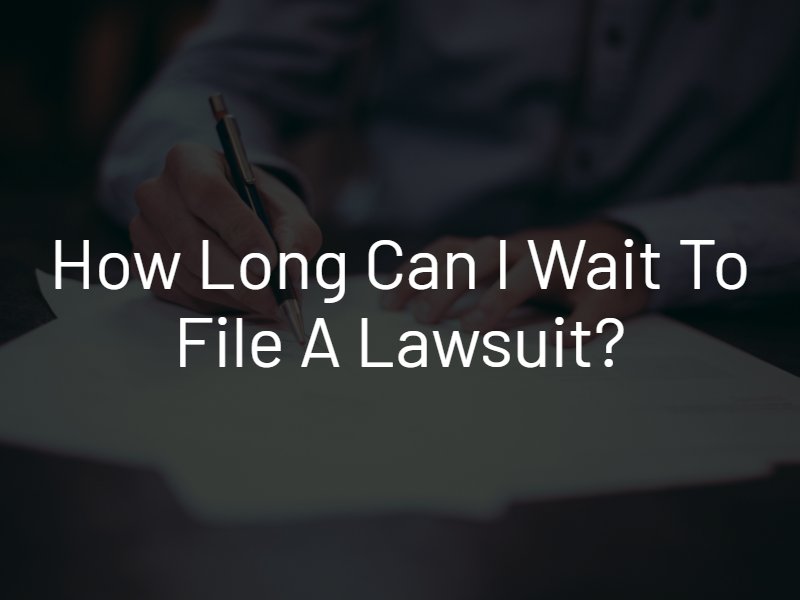 What Are Statutes of Limitations?
Statutes of limitations are laws that place deadlines on when plaintiffs can file claims. All states have statutes of limitations for civil and criminal cases. The point of a statute of limitations is to keep the justice system as fair and efficient as possible for everyone. Without a law imposing a deadline to file, claimants could potentially take as long as they wanted to come forward with their claims. This could lead to problems such as lost evidence and unreliable eyewitness accounts due to so much time passing. The courts also deemed it unjust to hold the possibility of a lawsuit over a defendant's head indefinitely. Statutes of limitations are the solution for encouraging prompt claims filing.
What Is the Time Limit in Nebraska?
Statutes of limitations are different depending on the state where you are filing the claim. Every claimant in Nebraska has a responsibility to know his or her deadline for filing. You can discover your exact deadline to file by talking to a personal injury lawyer in Omaha. In the meantime, learning the general statutes of limitations for different types of lawsuits in Nebraska could give you an idea of how long you can wait to file.
Breach of written contract: 5 years
Breach of oral contract: 4 years
Personal injury: 4 years
Product liability: 4 years
Property damage: 4 years
Fraud: 4 years
Medical and legal malpractice: 2 years
Wrongful death: 2 years
Assault and battery: 1 year
Slander or libel: 1 year
Nebraska's statutes of limitations have some exceptions, although they are rare. In most cases, the countdown begins on the date of the incident. You might qualify for a deadline extension, however, if you did not discover your injuries or damages until a date after that of the accident. In these cases, the clock typically starts ticking on the date of injury discovery rather than the date of accrual of the damages. Other exceptions exist for injured minors, as well as for cases involving criminal activities. Contact a lawyer to learn your specific statute of limitations.
Why You Should File as Soon as Possible
The courts in Nebraska are not lenient with the state's statutes of limitations. Generally, if you try to file a lawsuit after the expiration of your statute of limitations, the courts will refuse to hear your case. You will lose any eligibility you might have had to compensation from the defendant for missing your deadline. Even if the courts agree to pass your case onto the next stage, the defendant will most likely bring up the expired statute of limitations in a motion to dismiss your case. Protect your right to file a lawsuit by never waiting to take legal action.
Regardless of how long you have to file under the statute of limitations, initiate a lawsuit as quickly as you can after a personal injury or property damage. In general, a plaintiff will not benefit from waiting to file. In fact, waiting could hurt your chances of winning the case through the loss or destruction of key evidence. Your eyewitnesses might not remember exactly what they saw, for example, or a company might have erased its records. Prompt legal action can ensure you meet your deadline and enable you to bring a stronger case against the defendant.