If you get injured in an accident, it is generally best to stay off of social media. While a simple post about your accident or current activities may seem harmless, it could actually be giving the other side of your personal injury claim information to use against you. Taking a hiatus from social media for the duration of your personal injury claim can be the best way to protect your rights as a plaintiff.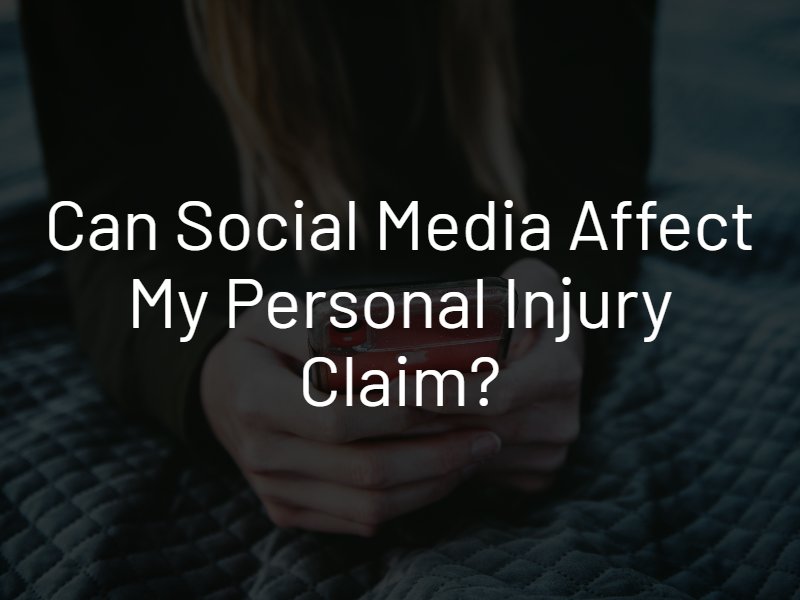 What Will an Insurance Company Be Looking For?
Your social media accounts, profiles, posts and even private messages could be available for an investigator to find and use as evidence during your personal injury claim. An insurance company will want to find reasons to minimize your payout or deny your claim entirely. As part of an investigation, the insurer or investigator may look at your social media accounts for insights into your daily life. Do your best to mitigate this risk by deactivating your Twitter, Facebook, Instagram, Snapchat, TikTok and other social media accounts.
An investigator for the insurance company may look you up online to find your social media accounts as part of his or her investigation. The investigator's goal will be to find evidence that could hurt your claim, such as signs that you made up your injuries or are not as badly injured as you claim. The investigator may look at your posts, pictures, videos, check-in locations, tagged photos and other types of social media content for clues. He or she will be looking for incriminating things such as photos of you enjoying time spent with friends when you are claiming lost quality of life as a damage. The investigator can use anything he or she finds on your profiles against you during an injury claim.
Can You Use Privacy Settings?
Deactivating your social media accounts or taking a break from posting are better options than updating your privacy settings and continuing to post like usual. Private investigators can work around privacy settings. In some cases, an attorney can subpoena your social media records. This is a court order demanding access to your social media accounts, regardless of your privacy settings. A subpoena could also have the power to pull up previously deleted posts and private messages. Make things easier on yourself by halting social media use completely during your claim.
Social Medial Tips During a Personal Injury Claim
Your social media activity can negatively affect your personal injury claim. An insurance company could use what you post as evidence against you to deny your claim to damages. It could also use social media evidence to argue for a smaller settlement award. Do your best to avoid this common pitfall with a few simple social media tips during a personal injury case in Nebraska.
Do not post about your accident. Posting any details of your accident prior to an investigation could lead to you publishing misinformation or accidentally incriminating yourself.
Do not post about your injuries. Similarly, posting anything about your injuries or medical care could give the insurance company too much information to use against you – especially if you are not following your doctor's orders exactly.
Refrain from posting photos, videos or tagging your location. Vacations, trips or fun nights out with friends could hurt your claim by showing you can still enjoy life despite your injuries.
Tell your friends and family members not to post anything about you or with you in it for the time being.
While social media is great for socializing, it will not help you during a personal injury claim. The things you post – and the things your friends post about you – can only serve to hurt your chances of recovering fair compensation for your damages. The best way to protect yourself during a claim is to freeze or temporarily deactivate your accounts. It may take weeks or months for your personal injury claim to resolve. Stay off of social media the entire time to fully protect yourself. If you need help handling a personal injury case in Nebraska, contact an attorney.