Your city has a legal responsibility for your safety. It must take reasonable steps to prevent common hazards and risks, including dangerous and defective roadways, sidewalks and intersections. If your city fails to fulfill these duties of care and you suffer an injury as a result, the city government may owe you financial compensation. A premises liability lawyer in Omaha can go over your rights as an injured victim after an accident on a city street.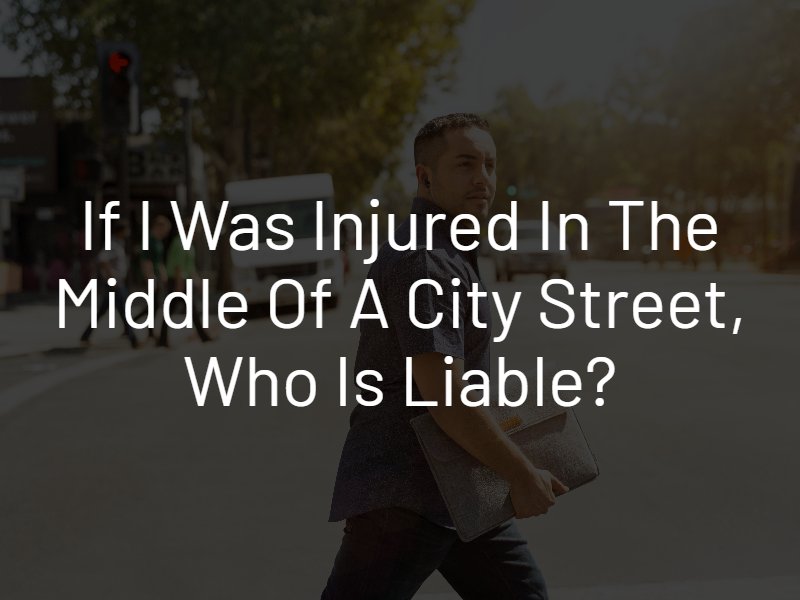 City Liability for Dangerous Premises in Omaha
Cities, states and other municipalities share many of the same legal responsibilities as other property owners. Government entities have a duty to maintain the reasonable safety of their public spaces – including city streets in Omaha – just as private property owners must maintain safe premises for visitors. A city might be liable for accidents, injuries and deaths that occur on its streets if it was responsible for causing, contributing to or failing to prevent them.
Designing dangerous streets or intersections
Failing to regularly inspect city streets and sidewalks
Ignoring citizen complaints about hazards
Allowing a hazard such as a pothole to exist for an unreasonable length of time
Paying for low-quality road and sidewalk repairs
Failing to ensure safe construction zones
Failing to trim trees that obscure traffic signs
Ignoring broken or malfunctioning traffic signals
Failing to shovel ice or snow
Winning a premises liability claim against any property owner, including the City of Omaha, takes establishing four main elements through clear and convincing evidence: duty of care, breach of duty (negligence), causation and damages. Evidence of fault against the defendant could include photographs, eyewitness accounts, accident reports and expert testimony. A Omaha premises liability lawyer will know how to create and present a case against the government for an accident on a city street.
Filing a Claim Against the Government in Nebraska
Injuries in the middle of city streets often come down to municipality negligence and liability in Nebraska. Cases against government entities involve different rules and laws compared to cases against civilians. A lawyer can help you navigate these special rules for your best odds of obtaining fair compensation.
Act quickly. If you do not bring your premises liability claim against the City of Omaha within one year of your accident, you will lose the right to file forever. Claims against governments often have shorter deadlines than typical claims.
Download the State of Nebraska Tort Claim Form. Download and add all requested information to the form. Sign your name on the bottom.
Submit the claim form to the Office of Risk Management. You may submit your form electronically (via email), by mail, by fax or in person.
The governing body that will be in charge of your claim depends on the case's value. The State Risk Manager will approve claims of $5,000 or less. Claims of $5,000 to $50,000 go to the State Claims Board. Claims valued at more than $50,000 will go to the Nebraska Legislature. The appropriate governing body will investigate your claim and either offer a settlement or deny liability. From there, your lawyer can help you negotiate a fair insurance settlement or take the City of Omaha to trial in pursuit of justice and compensation.
Discuss Your Case With a Premises Liability Lawyer
An accident in the middle of a city street could point to defects within the road or sidewalk's inherent design. It could also trace back to negligent maintenance by the governing body in charge of street safety that resulted in risks such as slip or trip and fall hazards. A government agency may owe you compensation for your accident and related injuries after an accident on a city street in Nebraska. A premises liability lawyer in Omaha can review your case for signs of negligence or fault by the city or state where you live. If you have grounds for a claim against the government, your lawyer can help you navigate the special claims process.