Public places can be just as dangerous as private properties in Omaha, Nebraska for visitors and passersby. Public parks, sidewalks, buildings and structures must be appropriately maintained to reasonably prevent accidents and injuries. If the state or federal government – or one of its employees – is careless in fulfilling the accepted duties of property care, the government agency could be financially responsible (liable) for a related accident.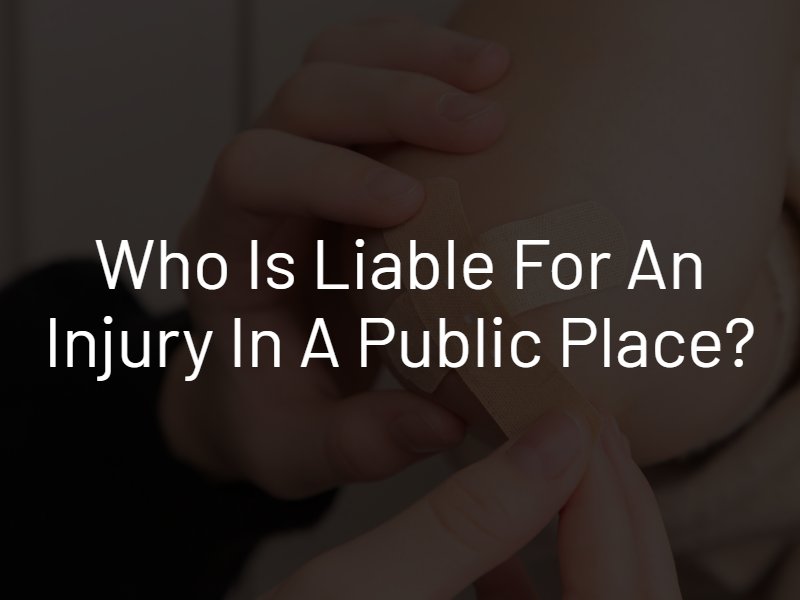 Government Liability in Omaha, Nebraska
The rules of premises liability hold property owners to certain duties of care. A duty of care is a legal obligation to act in a reasonable manner according to the circumstances. When it comes to property maintenance, a landowner has an obligation to regularly inspect the premises and repair any known defects. If a property owner fails to fulfill these duties of care, he or she may be financially responsible for an accident that causes injury or harm to someone else.
An injury on private property will typically become the liability of the individual property owner. His or her homeowners insurance company will generally pay for a victim's losses. On public property, however, an accident will be the liability of the government party or agency that owns the land. You may have grounds to file a tort claim against the government in Nebraska after a slip and fall accident, physical assault, car accident, dog attack or another type of incident on public property.
The government is not exempt from liability for preventable accidents, injuries and deaths on public properties if they take place due to negligence. In premises liability law, negligence is the failure to use an appropriate degree of care, resulting in injury or harm. If someone suffers an injury on a public sidewalk in Omaha, for example, the City of Omaha could be legally responsible for medical bills and other losses if city workers should have recognized and repaired the defect sooner.
If a prudent government agency would have remedied a dangerous property condition in time to prevent the accident, the agency in question could be liable for damages. A premises liability claim against the government is possible if the defendant had a legal duty to maintain a safe public place, breached or violated this duty of care, and caused an accident.
Special Rules for Filing a Lawsuit Under the Nebraska Tort Claims Act
Historically, it is difficult for citizens to bring successful lawsuits against local, state or federal government agencies. The doctrine of sovereign immunity states that government entities are immune from liability during injury lawsuits. However, most states have passed tort claims acts that allow individuals and private citizens to bring lawsuits against government entities for negligence.
If there is proof that a government entity was negligent in the care, use or maintenance of a public place, this could be grounds to file a lawsuit against one or more government agencies under the Nebraska Tort Claims Act. It is important to realize, however, that these types of cases come with special rules and regulations.
To initiate your lawsuit, you must file the appropriate forms with the State or Risk Management Board. The Risk Manager must approve claims of $5,000 or less. If the claim is worth between $5,000 and $50,001, the State Claims Board must approve it instead. Claims worth over $50,001 must be approved by the Nebraska State Legislator. You may need a lawyer to help you with the filing process.
Discuss Your Rights With an Attorney Today
It can be difficult to navigate a claim against a government entity after an injury in a public place in Omaha, Nebraska on your own. Work with an attorney for help with the legal process. An attorney can explain and protect your legal rights when going up against a government agency, as well as fight for maximum financial compensation on your behalf.
If you or a loved one recently suffered an injury in a public place, consult with an attorney at Knowles Law Firm for more information. We can help you navigate the Nebraska Tort Claims Act for the best possible case results.