If you strike a parked car in Nebraska, you have a legal obligation to stop at the scene of the collision and leave your information. Fleeing the scene can lead to fines and even criminal penalties for a hit-and-run. Here are the steps that you should take to fulfill your responsibilities – and protect your legal rights – as a driver after this type of car accident.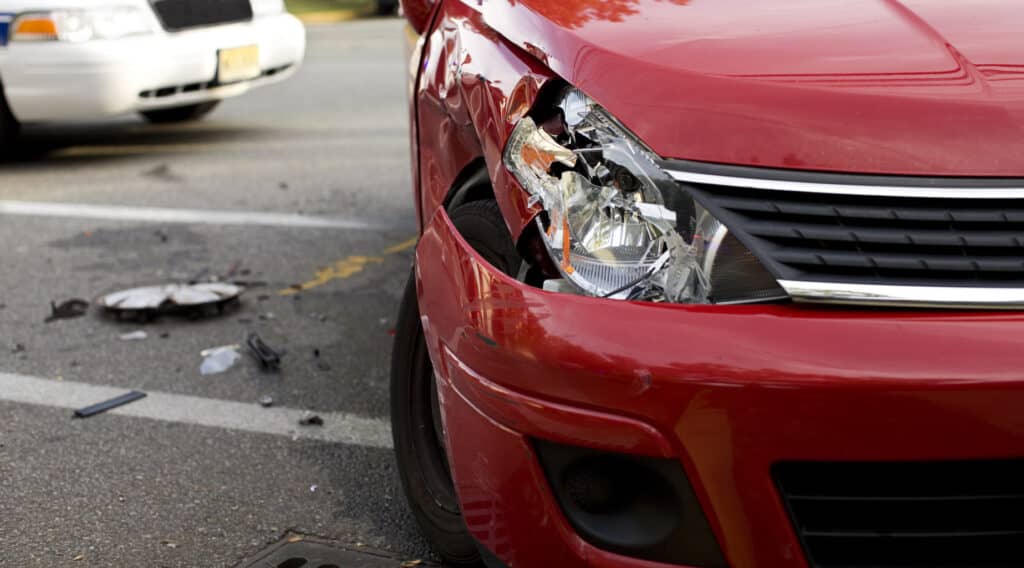 Pull Over
All drivers in Nebraska have an obligation to pull over at the scene of a car accident. Under Nebraska Revised Statute 60-696, the driver of any vehicle that is involved in an accident upon a public highway, private road or private drive that results in damage to property must immediately stop the vehicle at the scene of the accident. This includes if you hit a parked car. 
If you panicked after hitting a parked car and left, return to the scene of the accident as soon as possible to avoid a hit-and-run charge. Being charged with this crime can result in much more serious penalties. In Nebraska, a hit-and-run conviction involving property damage is a class 2 misdemeanor that can result in the loss of your driver's license for up to one year.
Leave Your Information
State law also requires a driver who has been involved in a car accident to give his or her name, address, telephone number and driver's license number to the owner or driver of the vehicle that was struck. Section 2 of the law states that if an accident results in damage to an unintended vehicle or property, the driver has a duty to leave a written notice in a conspicuous place in or on the unattended vehicle with this information.
Report the Accident
The third obligation that you have after hitting a parked car in Nebraska is to report the collision to an appropriate peace officer. The law requires that you report the accident "without unnecessary delay." This means that you should call your local police department's non-emergency phone number as soon as possible after the accident to report the crash. If someone is injured or it is an emergency, call 911. The peace officer will give you further instructions, such as if you need to remain at the scene or if you are free to leave after you place your note.
Submit a Report to the Department of Transportation
If law enforcement does not investigate your car accident, you have 10 days from the date of the crash to complete a Driver's Motor Vehicle Crash Report and send it to the Department of Transportation if it is classified as a reportable crash. A reportable crash in Nebraska causes injury, death, or $1,500 or more in property damage to any one person, including your own vehicle. If the police do investigate your accident, they will submit a crash report for you.
Document the Accident
Whether the car accident was major or minor, it is important to document as much about the crash as you can before leaving the scene. Accident documentation can help you later during the car insurance claims process or if a lawsuit is brought against you by the other driver. Document the accident in the following ways:
Take pictures and record video at the crash scene. Be sure to capture any property damage.

Look around for traffic or surveillance cameras to see if there is footage of the crash.

Talk to eyewitnesses and get their information to use later.

Request a copy of the Investigator's Motor Vehicle Crash Report, if applicable.

If you have to go to a hospital for any injuries, keep copies of your medical records.

Keep copies of all communications between you and your insurance company.
Do not admit fault for the accident or apologize. Wait for the police or an insurance company to investigate how the accident happened, instead. There may be an external factor that you don't know about, such as a poorly designed parking lot or dangerous road conditions. Finally, consult with a car accident attorney in Omaha if you need assistance with this type of car accident claim.