Roadside construction may be a necessary part of life in Nebraska, but it doesn't make it any safer for drivers. Every year, dozens of car accidents take place in construction zones, such as collisions with equipment left too close to the road and accidents caused by road surface defects. Construction zone car accidents can be deadly, as they may involve construction workers getting hit by a car. Find out what to expect if you get into this type of auto accident in Omaha.
Higher Odds of Serious Injuries and Property Damage
Construction zones are inherently dangerous for drivers. They possess hazards that increase the risk of serious or catastrophic accidents, such as heavy machinery, bright lights, roadside workers, confusing detours, distracting signs, and dangerous surface defects. Car accidents in construction zones often involve greater injuries, losses, and property damage than other types of accidents. In addition, construction workers can be seriously injured or killed in these crashes if they are struck by a motor vehicle.
Penalties Entered Against a Driver
If an investigation shows that the motor vehicle driver failed to comply with the special rules in place in a construction zone, the driver could face severe penalties. The fine for speeding, for example, maybe doubled or even tripled in a work zone. A driver who is careless or reckless in a construction zone in Nebraska could face significant financial penalties, as well as the potential suspension of his or her driver's license and even prison time – especially if the driver's negligence results in a construction worker's injury or death.
Multiple At-Fault Parties
A construction zone car accident is generally more complicated than a traditional car accident case. Rather than only involving two drivers, a construction zone accident could involve motor vehicle drivers, the construction company, the construction site manager, the government agency in charge of public roadway safety, and other parties. This can make it more difficult to determine who is liable, or financially responsible, for the crash. A construction zone accident may also involve the shared fault of two or more parties, such as the driver and the construction company. Comparative negligence can diminish the value of your payout.
Trouble With an Insurance Claim
If you get injured as a motor vehicle driver in a construction accident in Omaha, the odds are high that an insurance company will try to deny liability. Denials are common, as insurance companies are for-profit businesses that attempt to save money on payouts. If you bring a claim against the construction company, for example, its insurer may try to allege that you were not operating your vehicle safely or obeying warning signs. This can make it more difficult to obtain the financial compensation that you need to pay for your injuries and property damage.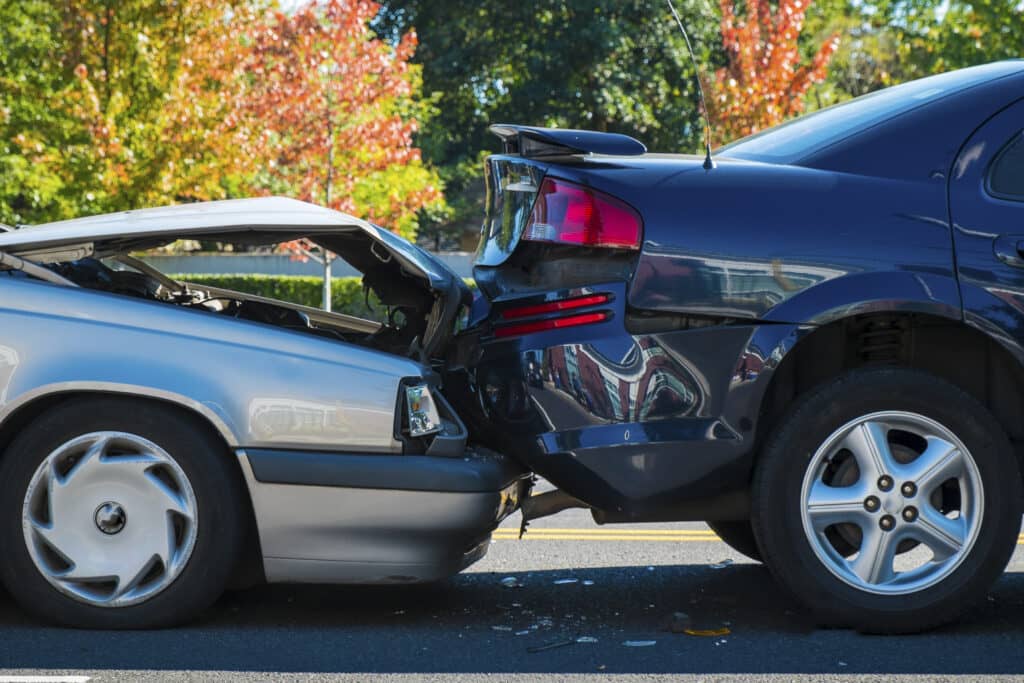 If you are injured as a construction worker, you may also encounter challenges when trying to obtain relief through workers' compensation or a personal injury claim. Your employer may deny liability for a dangerous construction zone, for example, or the driver's insurance company may try to blame someone else for your injuries. This is why it is important to hire an attorney if you get involved in a construction site car accident in Omaha.
Help From an Auto Accident Lawyer in Omaha
Hiring a lawyer is the best way to protect your legal rights and pursue fair financial compensation after a construction-zone car accident. A lawyer can immediately investigate your case and hire qualified experts to shed light on why it happened. Your lawyer can determine the defendant(s) and file the paperwork to initiate a damage claim. Throughout the claims process, your car accident attorney will make you feel heard and protected. For assistance with a construction zone car accident in Omaha, contact the Omaha car accident lawyers at The Knowles Law Firm. We offer free initial case consultations.