As a tenant in a rented home or apartment in Nebraska, your landlord owes you specific duties of care according to state and federal laws. It is against the law for a landlord to fall short of these duties. If a landlord negligently causes or contributes to an injury that occurs where you live, you may have the right to bring a claim against him or her for damages. Work with a Omaha landlord negligence lawyer in Omaha for assistance with your personal injury lawsuit.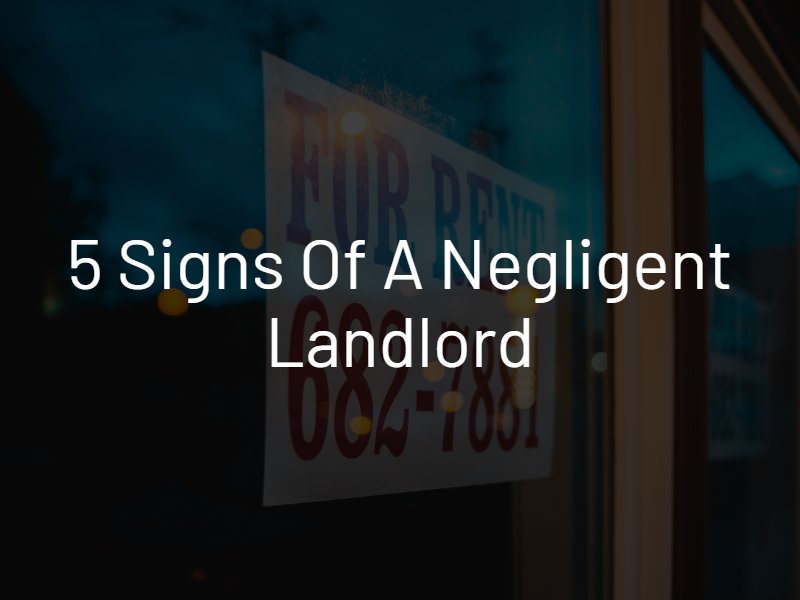 A Property in Disrepair
One of the main responsibilities a landlord owes his or her tenants is to maintain a reasonably safe place to live. As the owner or person in control of the building, your landlord has a legal duty to make sure your apartment, home and the surrounding premises are free from hazards. This duty involves regularly inspecting the premises, responding promptly to tenant complaints and repairing known defects within a reasonable amount of time.
Slip, trip and fall hazards
Unsafe staircases or elevators
Collapsing or crumbling roofs/structures
Rodent or insect infestations
Mold, asbestos or other hazardous substances
Broken locks on doors or windows
Lack of appropriate building security
Faulty wiring or fire hazards
If your rental unit is not safely habitable, you may have a negligent landlord. Dangerous premises can cause many apartment accidents and injuries. If your landlord reasonably should have repaired the issue before your accident happened, he or she could owe you compensation for your related damages for being negligent.
Poor Communication With Tenants
It is your landlord's duty to make him or herself reasonably available for conversations with tenants. The landlord or building owner is legally responsible for addressing housing or safety concerns, including hazards in common areas or your unit. If you have an issue you need to report but have trouble contacting the landlord, this could be a sign of negligence. Difficulty scheduling an initial meeting, viewing a unit or complaining about a maintenance issue are signs of a negligent property owner.
Discrimination During the Leasing Process
It is against the law for a landlord or property management company to discriminate against you based on your race, ethnicity, color, disability, age, sexual orientation, sex, religion or another protected class during the rental application process or as a tenant. If you believe you did not get an apartment or your landlord is neglecting you as a tenant due to discrimination, contact an attorney about a potential civil lawsuit.
Unclear Lease or No Lease at All
The leasing agreement is your protection against certain things, such as the landlord evicting you without reason or walking into your apartment unannounced. Make sure your lease agreement has clear and valid terms by bringing it to a lawyer for a review before signing. An unprofessional lease with vague or ambiguous terms could be a red flag. You also should not rent from someone who does not give you a leasing agreement to sign at all.
Unusual Terms or Rental Scams
Be on the lookout for rentals that seem too good to be true. If the price point seems unrealistic, it probably is not an honest deal. Rental scams are common ways for criminals to obtain a victim's Social Security number, bank account information and other sensitive personal information. Some scammers go as far as stealing security deposits or rent checks from victims. Protect yourself from scams and dishonest landlords by reading property management company reviews, talking to existing tenants on the property, being wary about better-than-average deals and avoiding places that demand abnormally high (or nonrefundable) security deposits.
Injured By a Negligent Landlord? Contact an Attorney
Negligent landlords are more than just an inconvenience. A bad landlord could make your apartment dangerous to live in, causing related personal injuries, serious illnesses or property damages. If you suspect your landlord of negligently contributing to your recent injury or accident, contact a lawyer in your area for a free consultation. You may have grounds to file a claim against your landlord in Omaha.