A personal injury settlement can help you pay for the bills that came from an accident and move on with your life. A settlement is an agreement you make with an insurance company to accept a certain amount of money in exchange for releasing the company from further liability for your losses. Personal injury settlements are complicated legal matters that deserve attention from a Omaha personal injury attorney.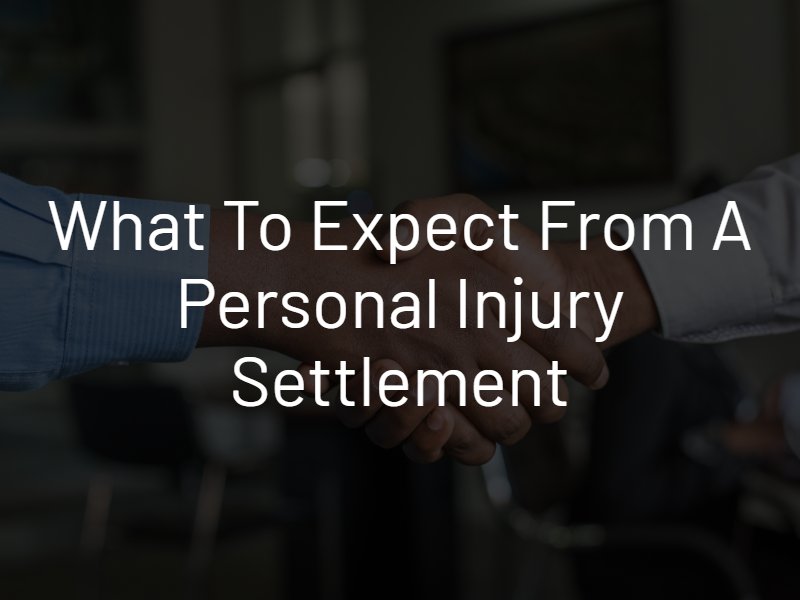 How Much Is the Average Personal Injury Settlement?
If you conduct an online search for average personal injury settlements, you will find pie charts breaking down settlements achieved by past injury claimants. Some sites place the average financial compensation in a personal injury case at $3,000 to $10,000, while others have larger average numbers.
What you will find consistently across all of these sites, however, is the inability to confirm a single number that represents the average settlement. This is because no such number exists. Every personal injury case is unique, with settlement values ranging dramatically. Some claimants will receive less than $3,000, while others will receive hundreds of thousands of dollars or more.
Many different factors will affect the value of your personal injury settlement. One of the main factors is the gravity of your injuries, as more serious injuries will require more medical care and cause expensive losses. Other factors include your age, income, number of defendants and insurance money available. Rather than searching for average settlement amounts, ask an attorney for a personalized evaluation.
What Damages Are Available?
Damages is legalese for the financial compensation you could receive for your injuries and losses in a personal injury settlement. The damages available in your settlement will depend on the specific ways in which the accident impacted you. Common damages include:
Past and future medical expenses
Costs related to a disability
Losses of income
Property damage repairs
Pain and suffering
Loss of consortium
Out-of-pocket costs
Punitive damages
Creating a comprehensive list of all of your economic and noneconomic losses is an important part of your personal injury claim. Work with an attorney to create this list to ensure you do not miss any potential sources of financial compensation.
How Long Does a Case Take to Settle?
This answer also depends on the case. The average personal injury settlement takes about three months from beginning to end for the insurance company to receive the claim, investigate the accident, and accept or reject benefits. However, this timeline may be extended if there are challenges such as a liability dispute. If your case has to go to trial rather than achieving a settlement, expect it to take one year or longer to resolve.
Should You Say Yes to the First Settlement Offer?
No, you should not accept the first settlement offered to you by an insurance company. The first offer likely devalues your injuries and losses. Devaluing injury claims is a way for an insurance company to save its investors money. The company expects you to negotiate back and forth for a greater amount. Rather than rushing into a fast settlement – which you are unable to renegotiate – contact an attorney before making any final decisions.
Do You Need Help From a Personal Injury Attorney?
Information about your personal injury settlement will depend on the unique facts of your case. A motor vehicle accident claim, for example, is different than a dog bite injury claim. The severity of your losses, how the insurance company handles your case, the number of defendants you can hold liable and many other factors can alter the final outcome of your case.
To learn more about your specific personal injury settlement, contact a personal injury attorney. An attorney can answer your questions and provide legal advice that you can trust. An attorney can also help you fight for the settlement value you deserve while keeping the legal process as efficient as possible.