Your actions during a traffic stop can have an enormous impact on what happens next. The police officer conducting the stop may be scrutinizing you for reasons to investigate further, bring criminal charges or search your vehicle. One false move could lead to a hefty traffic citation or even an arrest. Taking the right steps and knowing what to do during a traffic stop in Omaha could make all the difference.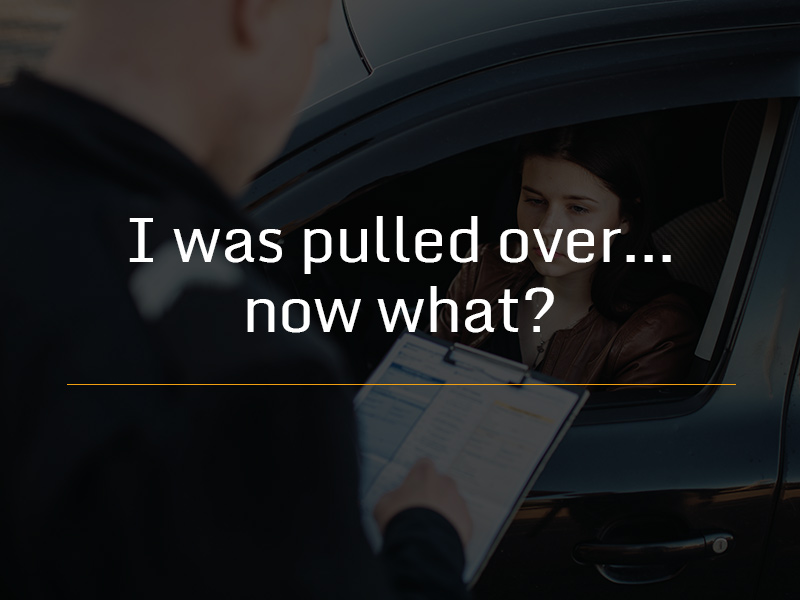 Pull Immediately to the Side
As soon as you see flashing police lights behind you or hear a siren, pull to the side of the road and turn your vehicle off. If it is not safe to pull over right away, turn your hazard lights on so the officer knows you plan on stopping. Then, pull over as soon as you see it is safe to change lanes and park. Pull as far to the side as you can so the officer has room to speak to you without being too close to traffic.
Show Common Courtesy
The law requires you to pull over for an officer. After that, what you do or do not do is up to you; however, showing a few common courtesies could sway the course of the stop in your favor. Turn off your engine and place both hands on the steering wheel. Do not reach into your glove box or pockets for your license and registration. Wait for the officer to ask you to do so, so he or she does not think you are reaching for a weapon. Do not exit the vehicle unless the officer asks you to do so.
Roll down your driver's side window. Address the officer as "sir" or "ma'am," and only answer the questions asked. Do not offer up any additional information. Answer questions politely and succinctly. Always obey the police officer's orders and cooperate as much as you can with the traffic stop. Conducting yourself with politeness and professionalism could convince the officer to go easier on you – or at least avoid a catastrophe such as an arrest for assaulting a police officer.
Be Apologetic
Highway patrol officers have heard countless excuses from drivers during traffic stops. While telling your story may have an effect, do not expect it to change the outcome of the stop. When the officer tells you why he or she pulled you over, be apologetic and explain that your violation of the traffic law was unintentional. Let the officer know you understand the rules and the consequences of breaking them. Do not refute the allegations or charges. You will have a chance to do this later, in court, if you wish, with an attorney's help.
Know Your Rights
While it is important to be polite and respectful to a police officer, this does not mean you have to say yes to everything the officer asks. If the officer asks to search your vehicle, for example, you have the right to politely decline. The officer may only proceed to search your vehicle after you decline with reasonable cause to suspect he or she will find evidence of a crime. Most police officers that conduct traffic stops will not have the right to search your car unless you leave something suspicious in plain view.
If you do not wish to speak to the officer, you have the right to remain silent, other than a requirement to give the officer your name. Choosing this option, however, could make the traffic stop harder on you than it needs to be. Instead, reply with brief answers that do not give more details than the officer requested. If the officer asks if you knew how fast you were traveling, for example, do not go into a story about how you only had one beer at dinner. You could accidentally incriminate yourself by saying too much. If you need assistance after an officer places you under arrest in Omaha, contact an Omaha personal injury attorney.