A relatively common occurrence after a car accident in Nebraska is the at-fault driver offering to pay cash instead of involving insurance companies. While this may seem like the simplest solution, it is important not to accept this type of offer. The offer may fall through, the driver may give you false information or it may not properly compensate you for the full extent of your losses. Take the following steps if you find yourself in this position after a car accident in Omaha.
Don't Admit Fault
First, don't admit any fault for the car accident. Even if you believe that you caused or contributed to the crash, don't say this to the other driver. Do not be concerned if the other driver doesn't admit fault, either. This is common advice given to policyholders by car insurance companies. Instead of admitting fault, wait for an official investigation of the car accident by the police or an insurance company to piece together how the car accident occurred.
Exchange Information
Exchange information with the at-fault driver. The information that you record should include the driver's full name, address, phone number, a description of his or her vehicle, and the driver's auto insurance information. If the driver refuses to give you any of this information, as he or she is required to do by law, call the police.
Politely Decline a Cash Offer
If the other driver admits fault and offers you cash to settle things, politely decline. Offering cash for a car accident is not illegal; there is no reason to get angry or report the other driver to the police for making the offer. However, it is generally not in an accident victim's best interest to settle a case this way. It is extremely unlikely that the other driver will offer enough cash to cover the full value of your losses, which may include:
Emergency room fees

Surgeries

Medications and medical devices

Physical therapy or rehabilitation

Vehicle repairs

Lost wages

A rental car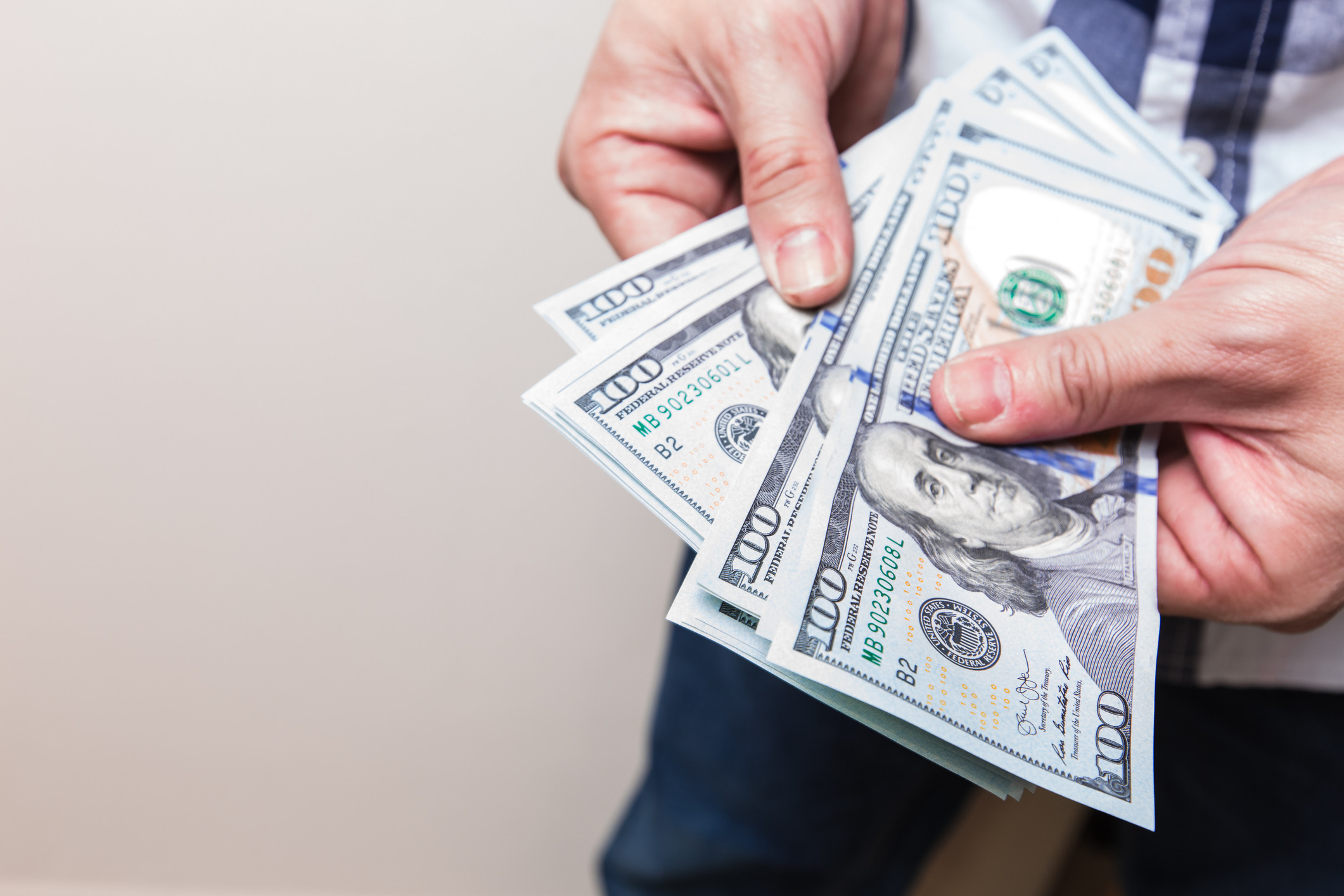 In addition, there is usually a reason why a driver offers cash instead of going through an insurance company. The driver might not have insurance or might have been breaking the law at the time of your car accident, such as by driving drunk. If you are made a cash offer, politely explain that you wish to involve your respective insurance companies to make sure that you are properly compensated for your losses.
Report the Crash to the Police
In Nebraska, the law requires you to call law enforcement to report a car accident if it involves injuries, deaths or property damage exceeding $1,499 to any one person's vehicle. You must fulfill this requirement regardless of which driver caused your crash. You may also wish to report a more minor car accident to receive a police accident report. Never accept a cash offer in exchange for not reporting a serious car accident. If you accept a cash offer from the at-fault driver in exchange for agreeing not to call the police when you are legally required to do so, you could face fines and penalties. 
File an Insurance Claim
Once you have been to a hospital in Omaha for your car accident injuries, contact your car insurance company to make an initial claim. Give your car insurance company the other driver's insurance information. Since Nebraska is a fault-based state, the at-fault driver is financially responsible for paying for your losses. Your car insurance company will investigate the accident and seek fair financial compensation from the other driver's insurance company on your behalf. 
Even if the process takes longer than accepting a cash offer, involving an insurance company is the best way to recover financial compensation for the full value of your car accident. If you find out that the at-fault driver does not have insurance or run into other complications during the claims process, contact an Omaha car accident lawyer for assistance.