Accidents do not only happen in your own state or hometown. They can also happen while you are traveling or on vacation. If you get an injury while out of state, the process for filing a claim and obtaining compensation for your medical bills and property damages may look different than if the accident had happened where you live. Learn your rights and find out when it may be in your best interest to hire an attorney for an out-of-state accident.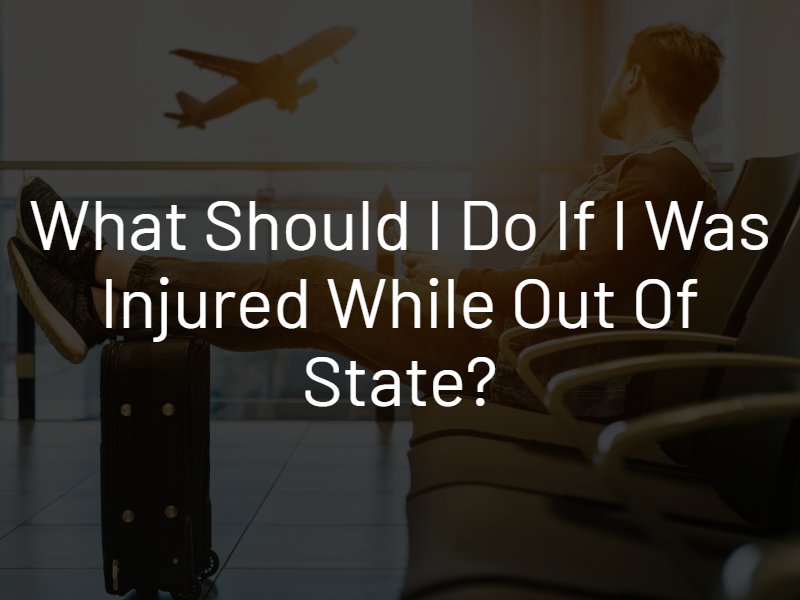 Which State Has Jurisdiction?
The first thing to know about an injury that happens away from where you live is who will have jurisdiction over your claim. Find this out by determining a) where the defendant lived and b) where the accident occurred. These will be your two choices for filing an accident claim. They may be the same if the defendant lived in the state where your injuries happened. It might be inconvenient to file your claim in a different state, but you will have to if that state has jurisdiction over your accident case.
What Laws Apply to Your Case?
Once you know where to file your claim, you will need to figure out which state's laws will preside over your case. In general, your claim will have to abide by the laws in the state where the accident occurred. If you are filing a car accident claim in Missouri, where the defendant lives, for example, but the accident occurred in South Dakota, the laws of South Dakota will apply to your case.
Where your accident occurs can greatly impact your personal injury claim. Each state has unique – and often very different – personal injury laws. These include fault laws, comparative negligence rules and statutes of limitations. For instance, if you get into a car accident in Kansas, you will have to seek benefits from your own insurance company according to the state's no-fault laws. If you crash in Missouri, on the other hand, you will file a claim with the insurer of the at-fault party under Missouri's fault-based laws.
Where Should You Hire an Attorney?
It can benefit you to hire a personal injury attorney after an accident in another state. This is especially true if you have a major injury case that may not be straightforward. Your lawyer can walk you through the steps it will take to acquire fair compensation for your damages. You must, however, hire a lawyer will knowledge and licensure in the correct state. In general, it will benefit you most to hire a lawyer from the state where your accident occurred. If you live in Iowa, for example, but got into an accident in Nebraska, you would hire an personal injury attorney in Nebraska to represent you during your injury claim.
Steps to Take After an Injury Out of State
After an injury in a foreign state, try to remain calm and protect your rights by calling the police. Call 911 for the local police or report your accident to another authority, such as a supervisor at a grocery store after a slip and fall accident. Collect information about your accident from the beginning. Take photos of the scene and request copies of the accident report. Go to a nearby hospital for medical treatment and ask for copies of your health care records. Then, contact an attorney for legal advice about how to proceed with a claim.
Every injury case is unique. Sometimes, a plaintiff's attorney can file a motion to move the jurisdiction of an accident case to someplace closer and more convenient for the victim. In other cases, the victim's home-state attorney can obtain special permission to take the case (pro hac vice admission) from the other state's bar. The aspects of your claim will depend on its specific facts. Talk to an attorney to take the correct steps toward a resolution and compensation for your particular accident case.