Car accident lawyers aim to help injured victims in any way they can. This is why most offer free initial consultations. A consultation is your opportunity to ask the questions you have and receive trustworthy answers. Knowing what to ask a car accident lawyer during your free consultation can help you understand what to expect from the meeting. Asking the right questions can give you greater peace of mind during a difficult time.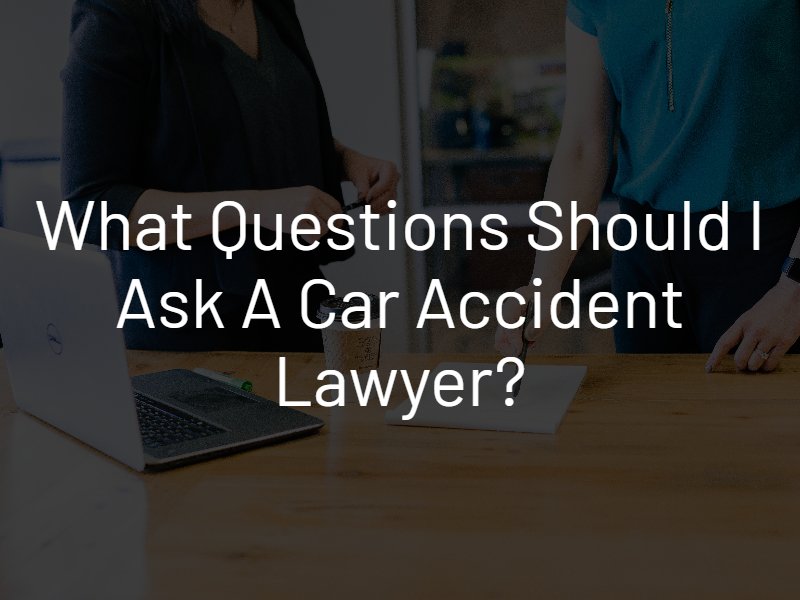 Do I Have a Case?
The first step in your legal consultation will be giving the Omaha car accident lawyer your story. You will describe what you know about the car accident, including who you believe caused the crash. The lawyer will review the facts presented, as well as any evidence you bring to your consultation. Bringing police reports and medical records to your initial consultation can give the lawyer a more comprehensive overview of the crash. The lawyer can then let you know if you have grounds for a case.
Do You Accept Cases Like Mine?
If you do have a case, your next question should be whether the attorney you are talking to handles your type of case. Different car accident lawyers in Omaha have different practice areas. Find a lawyer with on-the-job experience handling your specific type of motor vehicle accident. The car accident lawyers at Knowles Law Firm, for example, accept cases involving cars, trucks, motorcycles, buses, bicycles, pedestrians, rideshare vehicles, hit-and-runs, drunk driving, rollovers, auto part liability, and more.
How Much Experience Do You Have?
Next, ask how much experience the car accident lawyer has representing injured car accident victims. You do not want a green personal injury lawyer who has never before handled a car accident claim. Experience is key to an aggressive and successful legal strategy. Look for years of experience in your practice area, as well as positive results. Although no lawyer can guarantee future results, a history of successful outcomes can show you that the lawyer has what it takes to win.
What Are Your Legal Philosophies?
Get to know the car accident lawyer to find out if he or she is the right fit for you. Ask about the lawyer's principles, protocols and legal philosophies. The ideal car accident lawyer for you will share your priorities. If you are looking for a lawyer with the time to communicate with you one-on-one about your case often, for instance, find a lawyer who emphasizes communication. You may be able to get an idea of the law firm's philosophies by browsing the website before you meet with the attorney.
Who Will Be Managing My Case?
Some law firms, especially large mill-type law firms, hand car accident cases off to junior staff members at the firm. These law firms wish to resolve as many cases as possible for maximum profitability. They typically do not offer dedicated care from a lead attorney. Instead, a paralegal or junior associate will handle the case. Ask the attorney you are talking to if he or she will be the one on your case. While it is normal for multiple attorneys at a law firm to work together on a case, your lawyer should not pass your case off to someone less qualified.
What Are Your Legal Fees?
Before you end your initial consultation, ask the lawyer about his or her fee structure. Many car accident attorneys operate on a contingency fee basis to make their services affordable for injured victims. A contingency fee means the lawyer will only charge fees for his or her services after the lawyer wins the case. The fees will come directly from the insurance settlement or jury verdict won. That way, the client never has to afford attorney's fees out of pocket. Ask if the lawyer works on contingency. If not, the lawyer may have a different solution, such as paying in installments. It is important to have an idea of what to expect in terms of legal fees before you sign a contract and begin your car accident claim.