Hiring an attorney to help you with a civil case could make a world of difference to its outcome. A lawyer has the years of experience, legal resources and knowledge to achieve top results for your claim. It is normal, however, to worry about the costs of hiring an attorney. Luckily, many lawyers have solved this problem by accepting clients on a contingency fee basis.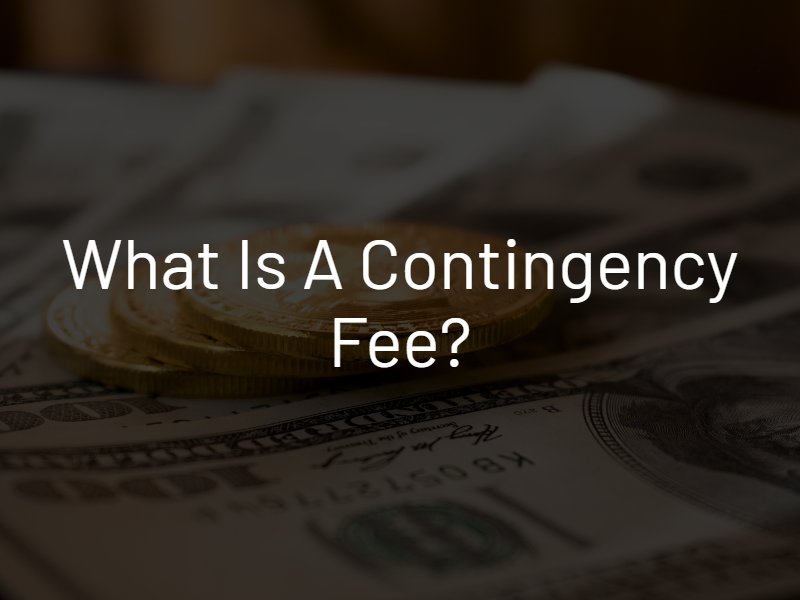 What Does Contingency Fee Basis Mean?
If an attorney charges on a contingency basis, it means you paying for the lawyer's services is contingent upon him or her winning your case. This payment setup is a safeguard for the average claimant who does not have the financial means to pay legal fees out of pocket. It allows every plaintiff – regardless of economic standing or financial situation – to afford quality legal representation without going into debt. This type of payment system is most common among personal injury, medical malpractice, sexual harassment and employment law attorneys.
In general, law firms that operate on a contingency fee basis do not charge anything upfront for their services. You will not have to pay a retainer fee to hire the lawyer. In addition, the lawyer will front all of the costs of your case so you have zero financial risks. Your lawyer will pay for things such as an investigation, filing fees and the costs of hiring an expert. The lawyer will then get reimbursed for these costs if and when he or she wins your case.
How Does a Contingency Fee System Work?
You will only pay a lawyer who works on a contingency fee basis at the very end of your case, and only if the lawyer obtains a financial recovery on your behalf. When you do pay, you will not have to do so out of pocket. Rather than paying for legal expenses on your own, your lawyer will simply take a percentage of the settlement or judgment award as the service fee. The percentage charged varies across law firms and cases.
The most common contingency fee percentage is 33.33%, or about one-third of the plaintiff's final recovery. If the lawyer is taking a larger financial risk in accepting your case, he or she may charge a higher percentage. The rates are also higher at most law firms if your case needs to go to trial, as a trial requires more work than an insurance settlement. You and your lawyer will agree to a percentage before the start of your case. Each law firm is different. Speak to your lawyer ahead of time about all the fees and litigation costs that may come with your case.
What Are the Benefits of Contingency Fees?
The most obvious benefit of using a lawyer who works on a contingency fee basis is being able to afford the legal fees no matter what. Another advantage, however, is a highly motivated attorney. Your lawyer will not get paid unless he or she wins your case. The amount your lawyer obtains on your behalf will also dictate how much the lawyer makes. This serves as a powerful motivator for an attorney to fight for the maximum possible compensation for you and your damages.
Where Can You Find a Personal Injury Lawyer Who Works on a Contingency Fee Basis in Omaha, NE?
If you were injured in Omaha, Nebraska, the personal injury attorneys at Knowles Law Firm offer affordable, high-quality legal representation. We accept all injury cases on a contingency fee basis, with no fees upfront. You need no money to hire our personal injury attorneys and you will not pay our fees unless we win your case, guaranteed. We never have any hidden fees or surprises costs. Start with a 100% free initial consultation with one of our attorneys. You can visit our local law office in Omaha or talk to a lawyer over the phone today.