Every day, car accident victims are sent to hospitals in Nebraska with serious and sometimes life-threatening injuries. If you get involved in a car accident in Omaha, you may be entitled to financial compensation from the at-fault party. Most car accident cases in Nebraska reach settlements, but some result in lawsuits. It is normal to have questions about your car accident case as a victim. For more information, speak to an Omaha car accident attorney at Knowles Law Firm.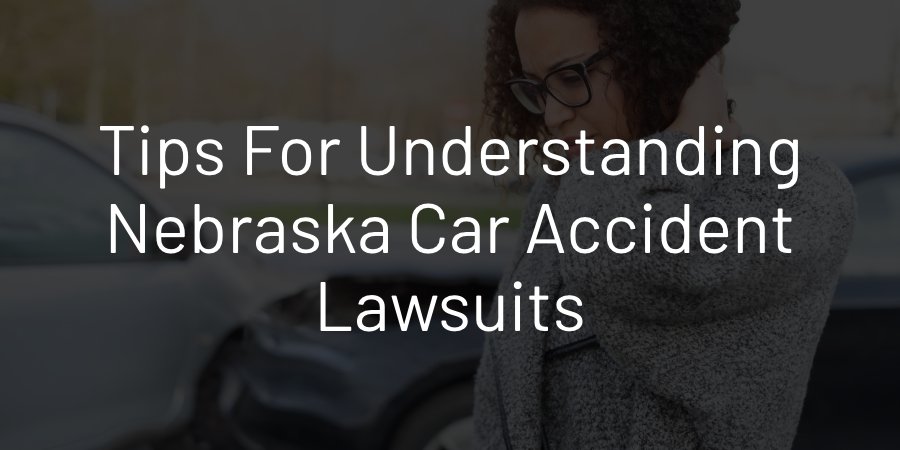 Is Nebraska a Fault or No-Fault State?
Nebraska is a fault state, which means the person or party who is responsible for causing a car accident must pay for victims' resulting injuries and property damage. In a no-fault state, on the other hand, all crash victims seek financial recovery from their own car insurance providers, even if they were not at fault for the accident.
Under Nebraska's tort-based insurance law, you have the right to bring a claim against the other driver or a third party for causing or contributing to your car accident. The at-fault party's insurance company will be responsible for paying for your damages, which may include hospital bills, ongoing or future necessary medical care, lost wages, and vehicle damage.
What Are Nebraska's Car Insurance Requirements?
Every motor vehicle driver in Nebraska is legally required to carry minimum amounts of automobile insurance. The required insurance in Nebraska is:
$25,000 per person in bodily injury liability coverage
$50,000 per accident in bodily injury liability coverage
$25,000 per accident in property damage liability coverage
$25,000 per person in uninsured/underinsured motorist insurance
$50,000 per accident in uninsured/underinsured motorist insurance
To recover a portion of this liability insurance to pay for your car accident, you must establish that the policyholder is at fault for your crash.
Should I Accept an Insurance Settlement?
After a car accident, automobile insurance will help cover a victim's losses without the at-fault driver having to pay out of pocket. However, insurance companies do not make it easy for victims to recover the benefits they need. Protect yourself by not trusting an insurance company during the car accident claims process. An insurer's primary goal is to save money by minimizing your payout. Before rushing into a fast car accident settlement, consult with a qualified attorney about the potential value of your claim.
Do All Car Accident Cases Go to Court?
No – most car accident cases in Nebraska reach insurance settlements and do not advance to the lawsuit or civil court stage. An insurance settlement is an agreement between an insurance company and claimant to resolve a legal dispute for a specified amount of money. Settlements are preferred to trials in most cases because they are faster, cheaper and the outcome can be controlled.
If a car insurance company refuses to make a reasonable settlement offer or wrongfully denies your claim, your car accident lawyer may need to file a lawsuit on your behalf and bring your case to court to pursue a fair case outcome. A trial will involve both parties presenting evidence and witnesses before a judge or jury, who will decide whether or not the accused party (defendant) is responsible for the victim's (plaintiff's) car accident injuries based on the evidence presented.
What Evidence Do You Need During a Car Accident Case?
A successful car accident case in Nebraska requires evidence – available information or facts that can establish whether what the victim is claiming is true. To support a car insurance claim, you must submit evidence such as a police accident report and your medical records to an insurance company.
During a lawsuit, the required evidence may include:
Photographs
Video surveillance footage
Accident report
Witness statements
Property damage documentation
Medical bills and records
Expert testimony
The burden of proof in a car accident lawsuit is a preponderance of the evidence, meaning enough evidence to show that the defendant is more likely at fault for the crash than not. A car accident attorney can investigate and search for evidence to establish fault and prove your injuries during a car accident lawsuit.
How Long Do You Have to File a Car Accident Lawsuit?
Every state has unique statutes of limitations or legal filing time limits. Nebraska Revised Statute 48-137 gives claimants a maximum of four years from the date of the incident to file a related civil lawsuit. Although this may seem like a long time, the deadline can approach quickly. In addition, it takes time to investigate a crash and put together evidence for a case. Avoid the risk of missing your deadline by contacting a car accident lawyer right away.
How Long After a Car Accident Can I Sue for Wrongful Death?
In Nebraska, a different statute of limitations applies to fatal car accident cases. If surviving loved ones wish to bring a wrongful death claim following a deadly car crash, they have just two years from the date of the victim's death to initiate a lawsuit. If the family or personal representative of the deceased person's estate misses this deadline, the courts will typically refuse to hear the case.
How Much Is the Average Car Accident Settlement?
The potential monetary value of a car accident settlement in Nebraska depends on a variety of factors that are unique to the case. This includes the severity of the victim's injuries, whether he or she will have a permanent disability, the victim's age and overall health, the insurance coverage available, and whether an insurance company uses the argument of comparative negligence (the victim's fault for the accident) to reduce the payout.
This combination of factors makes it difficult for victims to accurately estimate how much their car accident claims may be worth. The best way to understand your case's value is by consulting with an experienced car accident attorney. The types of financial compensation that may be available include past and future medical bills, lost wages, property damage, and pain and suffering.
Do I Need a Car Accident Attorney in Nebraska?
The best way to protect your rights and stand up to insurance companies during the car accident recovery process is by hiring a car accident lawyer to represent you. Most car accidents are caused by driver errors, such as distracted or drunk driving. At Knowles Law Firm, our Nebraska car accident attorneys can help you establish that someone else is at fault and fight for the financial compensation that you deserve. Contact us online or call (402) 431-9000 today for a free case review.