After getting into a serious car accident in Nebraska, your fate rests largely on how an insurance company handles your damage claim. A successful claim could help you move forward with peace of mind by paying for expenses such as vehicle repairs and medical bills. Knowing how the average insurance company investigates a car accident claim can allow you to take the right steps to improve your chances of success.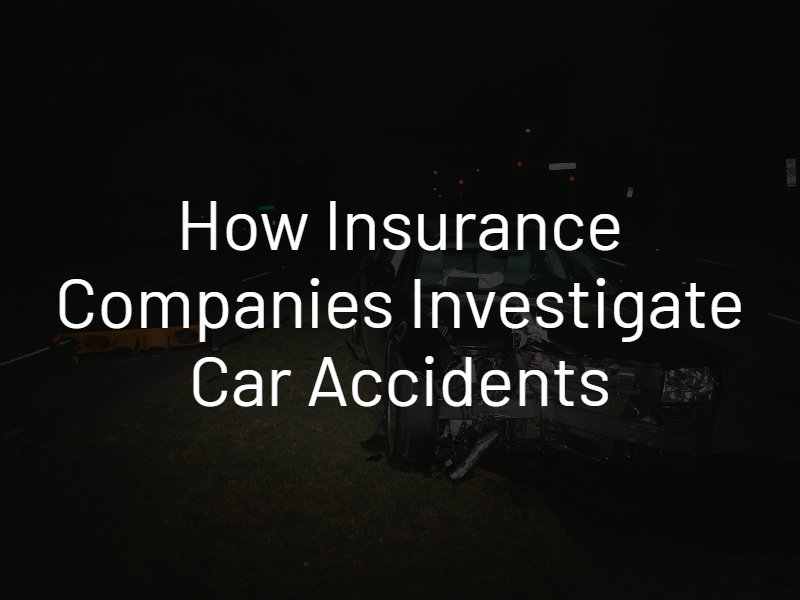 Claims Adjuster Assignment
Once an insurance company receives your claim, it will create a case file to give to an insurance claims adjuster. A claims adjuster is professionally trained to investigate injury claims and determine eligibility for insurance benefits. The adjuster will go to work on learning the facts of a claim right away, in most cases.
It will be the claims adjuster you speak to after filing your initial car accident insurance report. Be careful during conversations with an adjuster; insurance companies hire them to save money, not to offer generous payouts to claimants. A claims adjuster can use many tactics to convince you to accept a lowball settlement offer. Protect your rights by being cautious in what you say to an adjuster from the start.
Client Interviews
The insurance claims adjuster will call you soon after the collision to obtain initial information and – most likely – ask you for a statement. Do not give one. Politely decline this request, as it is a technique adjusters often use to take advantage of clients. The insurance company will also want to see what its policyholder says about the accident. After collecting your version of events, the insurance claims adjuster will contact the other driver – its policyholder – for more information. A contradicting story may warrant further investigation. If you do not feel confident navigating conversations with the claims adjuster, you have the right to hire a car accident attorney to take over and speak on your behalf.
Evidence Collection
The next stage of the insurance investigation process is the collection of evidence. First, the company will send a Proof of Loss Form for the claimant to fill out. This is where you have the opportunity to list all the losses and damages you suffered in the collision, as well as to attach supporting documents. If the insurance company has any questions or concerns about the evidence submitted – or lack thereof – it will follow up with you for more information.
Most insurance companies send a representative out to the auto shop to inspect alleged vehicle damages in person. This can give the company a more accurate representation of the extent of the losses. The insurer may also send private investigators to collect information and learn more about you. Do not be surprised if the insurance company digs through your social media accounts, checks your insurance claim history or Googles you.
Medical Investigation
One of the most critical parts of a car accident insurance investigation is a review of your medical records. It is important not to sign your name on a blanket medical authorization form. This is a form an insurance company can use to gain access to your full medical history, rather than only looking at the records relevant to your car accident case. The insurer may do this to find pre-existing conditions that could bar you from recovery. Talk to an attorney before signing anything from an insurance company.
Determination and Negotiations
Once the insurance claims adjuster has concluded his or her investigation, the adjuster will submit a recommendation to the insurance company: accept or deny your claim. Acceptance will lead to settlement negotiations with the insurance adjuster. A denial will either be the end of your case or the beginning of a personal injury trial, depending on whether you and your lawyer wish to continue pursuing compensation. Hiring a car accident lawyer from the start of your claim in Omaha can help you protect your rights throughout an insurance investigation.