Most car accidents involve a collision between two or more vehicles. However, each year, Nebraska also reports hundreds of single-car accidents. A single-car accident can be caused by an environmental factor, such as a pothole that leads to a tire blowout and rollover accident, or traffic conditions that cause a driver to veer off the side of the road to avoid a collision. If you get involved in a single-car accident in Nebraska, find out if you need to file a police report.
Did the Accident Cause Injuries or Property Damage?
In Nebraska, you are legally required to file a police report after any type of motor vehicle accident if it reaches the state's threshold – even if the accident only involved your own vehicle. Under state law, the driver of any vehicle involved in an accident on a public or private road that meets the following parameters has a duty to report the accident without unnecessary delay to an appropriate peace officer:
Estimated property damage to any one person that equals or exceeds $1,500

Any level of property damage to an unattended vehicle or property

Bodily injuries to one or more parties

The death of one or more parties
Reporting your crash to an appropriate peace officer typically means calling 911 while you are still at the scene of the accident. Tell the police that you were involved in a single-car accident and request an ambulance if you have injuries. When the police arrive, tell them what happened but don't admit fault for the accident. Just because you are the only vehicle involved does not mean you are to blame.
Do You Need to Report the Crash to the Nebraska Department of Transportation?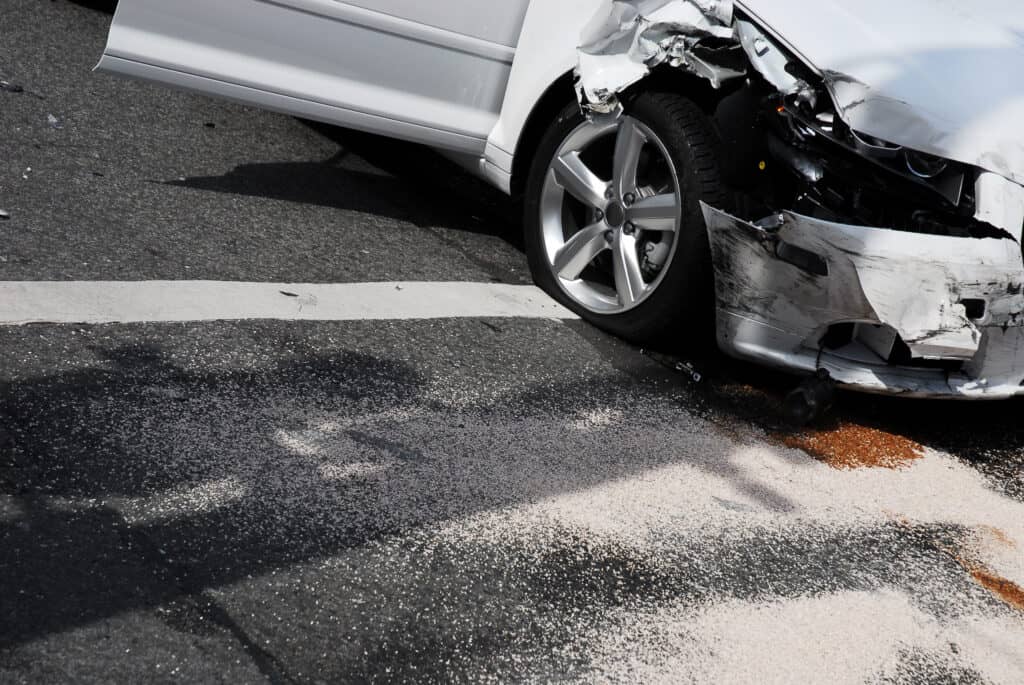 According to Nebraska Revised Statute 60-699, motor vehicle operators and owners are also required to report all accidents that involve injuries, death or property damage that exceeds $1,500 to the Nebraska Department of Transportation (NDOT) within 10 days. This is only a requirement, however, if the accident was not investigated by a peace officer. If you are legally required to tell the NDOT about your crash, you must fill out the Driver's Motor Vehicle Crash Report and submit it to the Department within no more than 10 days.
Are You Automatically at Fault for a Single-Car Accident?
No. A car accident involving only one vehicle should be investigated and the claim should be processed like any other car accident. You are entitled to a thorough investigation of your claim by your car insurance company. Even if no one else was directly involved, a third party may have caused or contributed to the crash. 
An investigation may discover that the road you were on contained a defect that the city already knew about and should have repaired, for example, such as a pothole or missing guardrail. This could place liability for your single car accident with the city or state government. Your vehicle may also contain a product defect that caused the wreck, pointing to the manufacturer's liability.
Do You Need an Accident Report to File an Insurance Claim?
Having a police report can significantly strengthen your single-car accident claim in Nebraska. Since you are not automatically at fault, you may need to prove that someone else is to blame. Establishing fault requires clear and convincing evidence of negligence. A police report that details the facts of the crash and contains official photographs can present compelling evidence of third-party fault. 
For insurance purposes, it is smart to always file a police report after a single-car accident, even if state law does not require you to do so. Involving the police can prove that your collision happened and support your claim that you did not cause the crash. A police report can help you obtain financial compensation from your own car insurance company or a third party. For help obtaining a copy of your police report in Omaha, contact an Omaha car accident attorney.