Dogs are beloved pets around the country, but they are also behind thousands of serious injuries and deaths every year. When a dog attacks, injuries can be catastrophic for the victim. Even a bite from a small dog can lead to pain, suffering, infection, medical bills and permanent scars. Learn when to report a dog bite in Nebraska – as well as whether the law requires reporting – and your rights as a victim with help from an Omaha dog bite lawyer.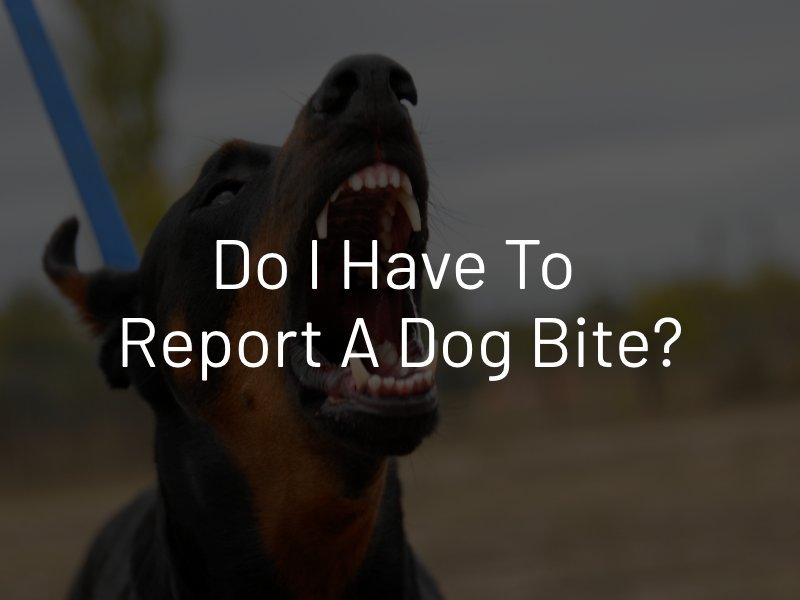 Document the Attack
Before you leave the scene where the dog attack occurred to get medical attention, collect important information. This includes the pet owner's full name and contact information, photos of the dog and your injuries, the names of eyewitnesses, and a description of what happened while it is still fresh in your memory. Documenting the dog attack from the beginning can help you build an injury claim later.
Get Medical Care
Always go to a hospital or urgent care center after a dog bite injury that breaks the skin or seriously injures you. Dog bite injuries have a high risk of developing infections from bacteria in the dog's mouth and saliva. Professional medical care can help you prevent infections and facilitate healing. You may need stitches, sterilization, wound debridement, bandages or rabies shots to ensure your physical safety. Keep track of all your medical records and care. Request copies of your prescriptions, treatment plans, bills and prognosis reports. If you choose to file a dog bite claim later, medical documentation can provide important evidence.
Report the Dog Bite
All bites are serious enough to report them. Tell the pet owner the dog bit you if he or she did not witness the attack. A dog that has bitten someone once may continue to do so until the owner corrects the misbehavior. The pet owner needs to know about the incident to improve the odds of preventing a similar attack. Notifying the owner could also help a victim of the same dog in the future, as it is necessary to prove the owner knew or should have known about a dog's aggressive behavior and failed to take reasonable steps to prevent another attack to obtain compensation.
You may also want to report the dog bite injury to your local humane society or animal control center. Although no law in Nebraska makes it mandatory to report an attack, doing so could protect you and your community. The Nebraska Humane Society may need to quarantine the dog to make sure it does not have rabies or another infectious disease. Contacting animal control creates an official report of the incident. This can prove the attack happened and that you have injuries. Your incident report could provide key evidence against the pet owner during an injury claim.
It is also important to report an attack in case the pet requires a Dangerous Dog (DD) or Potentially Dangerous Dog (PDD) designation. These are classifications animal control may place on a dog that has shown unprovoked aggression or violence. PDD is a two-year probation period in which the pet owner must fulfill special requirements such as micro-chipping, spaying/neutering and training the dog. DD designations require a court appearance by the owner. A dog might be dangerous if it inflicted severe dog bite injuries that caused hospitalization or disfigurement. A DD designation lasts the rest of the dog's life, along with requirements such as confining the dog to a covered kennel when outside and obtaining personal liability insurance.
File a Claim
After notifying the pet owner, animal control, the humane society and the police (in serious cases) of your dog bite injury, contact an attorney for advice on bringing a civil claim for damages. Filing an injury suit against the negligent pet owner could result in compensation for your economic and non-economic losses. A lawyer could help you hold an owner accountable for a serious injury a dog causes in Nebraska.