Who is at Fault in a Chain-Reaction Car Accident?
Posted in Accident Information,Car accidents,Truck accidents on September 11, 2019
Chain-reaction or multivehicle accidents in Nebraska can injure several people at once. In a chain-reaction accident, the driver that struck you may not necessarily be the person at-fault or responsible for the collision. Understanding the complex matter of liability in a crash involving multiple vehicles may take assistance from a car accident attorney. Someone will need to investigate your accident to trace your injuries back to the liable, or at-fault, party.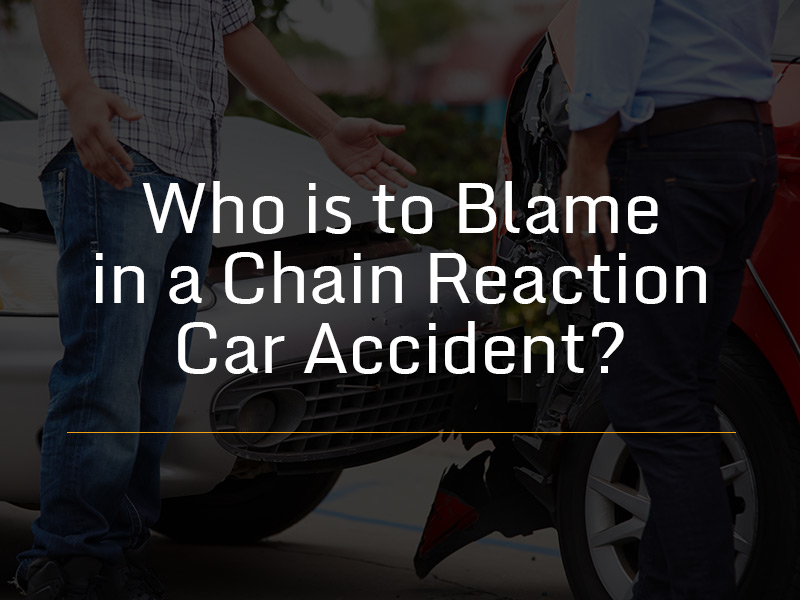 What Is a Chain-Reaction Car Accident?
A chain-reaction accident involves more than two vehicles striking each other. Three or more cars may end up in a chain of rear-end collisions, or multiple cars could collide to form a pileup. Pileups are more common in situations involving wrong-way drivers, commercial trucks or dangerous conditions such as snow.
Chain-reaction car accidents are often catastrophic for the initial victim hit since the collision must occur with enough inertia to force the vehicle into other cars. As the energy from collision to collision lessens, so does the force with which the vehicles collide. Property damages and injuries will grow less serious until the kinetic energy dies out and the vehicles stop.
In most chain-reaction car accidents, Driver A (the person that caused the first collision) and Driver B (the first person hit) will suffer the most severe injuries. Driver C's injuries may also be serious. Drivers D, E and so on may experience minor to no injuries. Chain-reaction accidents are often the result of a single driver's mistake or recklessness. Multiple parties, however, could share fault.
Determining Fault and Liability
Chain-reaction crashes typically occur due to the force of an initial collision. For example, if a big rig rear-ends a car, the force of this first collision could be enough to push the car into the vehicle in front of it. The second collision could cause another rear-end collision between the third and fourth cars, and so on. While the crash may involve multiple vehicles, only one party might be liable. The driver that caused the first accident will be the party most likely at fault for everyone's damages.
Just as a rear-end collision could involve an at-fault front-driver, so may a chain-reaction accident. The fault may not always lie with the first driver. If Driver B did something to cause Driver A to crash, for example, Driver B could be liable for the original collision and every related crash thereafter. Driver B could be responsible if he or she failed to replace broken taillights, for instance, making it difficult for Driver A to see Driver B braking.
The best way to assign liability for a chain-reaction car accident is to hire a team of investigators. Crash reconstructionists and forensic experts may need to visit the scene, interview witnesses and take other measures to determine exactly how the crash occurred. If you were in a multivehicle collision, work with a law firm for resources to help you get to the bottom of who caused your accident.
How to File an Insurance Claim
In Nebraska, the driver that caused the car accident will have to pay for victims' medical expenses, property damages, and other losses. The state's fault-based insurance system forces victims to determine the at-fault party before filing claims. If you get into a multivehicle collision, call the police to report the accident. The odds are high that the crash caused at least the minimum amount of property damage required to call the police: $1,000. The police can investigate the accident and help you determine fault.
Do not admit fault for the multi-vehicle crash, even if you were the first driver to strike someone. Another driver, the City of Omaha or a construction company could all be liable for your damages after a chain-reaction wreck. A conversation with an attorney can help you understand the multifaceted issue of fault that may surround your case.