A hit-and-run accident does not only describe a crash that causes personal injuries. It is also a hit-and-run crime to collide with a parked car and leave without stopping. If you return to your parked vehicle in Omaha, Nebraska and discover property damages without a note of explanation left behind, you may still be able to recover compensation. Work with an Omaha car accident attorney for a complicated claim or a hit-and-run accident that caused expensive property damages.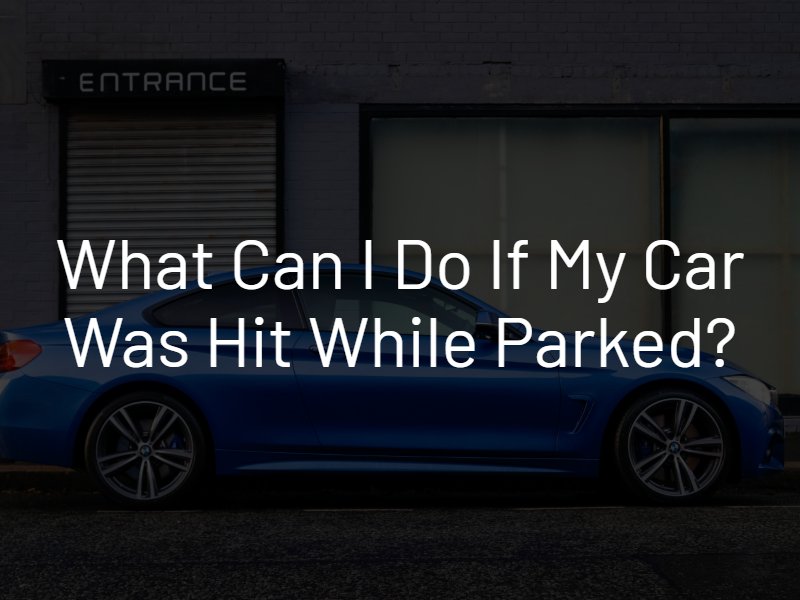 Contact the At-Fault Driver
Ideally, the driver that caused the damages fulfilled his or her responsibilities and left a note with contact information. It is the law in Nebraska to stop at the scene of an accident that causes injuries, deaths or property damages. The at-fault driver must stop as close to the scene as possible and make a reasonable effort to search for the owner of the damaged vehicle. If the driver could not locate you, he or she should have left a note in a conspicuous place with his or her full name, phone number and a description of the accident.
Nebraska is a fault car accident state, meaning the driver that caused your property damage will bear financial responsibility. Contact the at-fault driver and explain that you are going to file a claim with his or her insurance company. All drivers in Nebraska must carry at least $25,000 in property damage liability car insurance. This type of insurance should cover the costs to repair your vehicle after an accident. A lawyer can help you negotiate with the other driver's insurance company for fair compensation, if necessary.
Gather Evidence While at the Scene
Before you leave the scene of the accident, collect evidence to use during your insurance claim. Take photographs of the damage to your vehicle while still parked where the accident happened. Use the timestamp feature for your pictures. If the crash was a hit-and-run, with no driver information left behind, call 911. The police can help you collect evidence, including official photographs, for an investigation. The police can also talk to any eyewitnesses to try to identify the at-fault driver.
With assistance from the police, you could gather video surveillance footage from surrounding businesses that may have caught the hit-and-run driver on camera. You may also be able to get a full or partial license plate number from eyewitnesses. If the police locate the at-fault driver, you can proceed with a third-party insurance claim while county prosecutors charge the driver with a hit-and-run crime. If the police do not catch the at-fault driver, you may still be able to obtain benefits through your own insurance provider.
File a First-Party Insurance Claim
If someone hit your car while parked and you do not know the identity of the at-fault driver, contact your insurance provider to file a first-party claim. Make the call as soon as possible for an expedited claims process. Your insurance company's ability to pay for your parked car's damages will depend on the coverage you have. The types of insurance that are most likely to cover your damages are uninsured and underinsured motorist insurance, collision coverage, and comprehensive coverage. With the right insurance, your provider should offer you a check to cover your vehicle repairs after you pay your deductible. If you do not have the right type of insurance, you may have to pay to fix the damage yourself.
Discuss Your Case With a Car Accident Attorney
Drivers striking parked cars and taking off are unfortunately common accidents in bustling cities such as Omaha, Nebraska. If you are the victim of a hit-and-run property damage accident, contact an attorney to help you with the recovery process. You may need a lawyer to negotiate with your insurance provider for fair benefits. You may also need a lawyer to go up against the at-fault driver if the police locate him or her. A car accident attorney can investigate your accident, gather evidence, explain your rights and seek financial coverage through all available outlets on your behalf.