Hiring a personal injury lawyer in Omaha is one of the best things you can do for your claim – especially if an accident gave you or a loved one a serious injury. A lawyer will have the experience, professional expertise and resources to properly litigate your claim. Before you choose your attorney, however, ask several key questions to confirm the lawyer is the right one for you.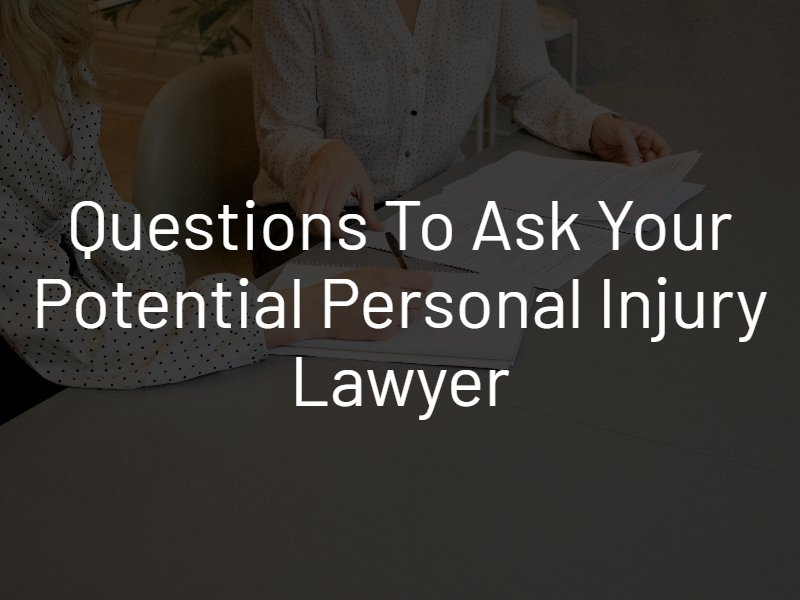 How Much Experience Do You Have With My Type of Case?
Check to see if the attorney has hands-on experience in your practice area. It is important to find a lawyer who accepts your specific type of case. For example, if you were injured in a commercial truck accident, hire an attorney with experience in truck accident law. Each type of case is unique, with different rules, statutes and procedures. Your lawyer will need to understand the elements of your specific type of claim. Your lawyer should also have experience representing clients with injuries similar to yours, especially for a catastrophic injury claim.
What Is Your Track Record?
Ask about the law firm's past track record. While no lawyer can win every case every time, the attorney you choose should have enough positive settlements and jury verdicts in his or her history to give you confidence in the attorney's abilities. You should not hire a lawyer who has never taken or won a case in your practice area. Ask to see past case awards and client testimonials. You also have the right to ask about any certifications, honors, awards or recognition the law firm has received.
How Soon Can You Start My Case?
Some law firms may be too busy to prioritize your case. Others (mill-type law firms) may purposefully accept as many cases as they can to maximize their profits. In either case, the law firm might not be the right fit for you. Ask if the law firm has the personnel and resources right now to properly handle your case. If the answer is no or the lawyer already seems too busy to meet with you or answer your questions, look elsewhere. The attorney you choose should have the time and energy to fully dedicate to your case.
Who Will Handle My Case?
The attorney you meet with during your free consultation may not be who actually takes care of your case. Some law offices pass cases off to assistants, support staff and paralegals. During your free consultation, ask the lawyer if he or she will be the person handling your claim. Your case deserves attention from a lead attorney, not someone less qualified to litigate your claim.
How Much Are Your Attorney's Fees?
Legal fees are an important item to ask about during a consultation with a lawyer. Different lawyers and law firms charge varying amounts for their services. The attorney should be forthright with how he or she charges, as well as how much a case like yours might cost. While the lawyer may not be able to give you an exact fee amount, he or she should at least be able to explain how the law firm charges. If the firm operates on a contingency fee basis, for example, the law firm should be transparent about if and when you will have to pay, as well as the percentage that will be deducted from your award for legal fees.
If You Win My Case, How Much Will I Get?
Do not be afraid to ask about the potential value of your personal injury claim. After listening to your story and reviewing your medical records and injuries, the lawyer should be able to give you at least a broad range of what your case could be worth. Again, the attorney may not be able to give you an exact amount and should never guarantee positive results. However, you may be able to receive a ballpark case value so you can understand whether it is worthwhile to hire an attorney.
The person you choose to represent you can make an enormous difference to your case. Select the personal injury attorney that makes you feel the most confident in his or her ability to handle your case.