You could suffer a serious injury in a slip and fall accident in Nebraska, such as a bone fracture, broken hip or concussion. You may be eligible for financial compensation for a Nebraska slip and fall accident if a negligent property owner was responsible for your fall. Discuss your personal injury case and legal rights in more detail with a Lincoln slip and fall lawyer at Knowles Law Firm today. We are passionate about bringing negligent parties to justice.
Why Choose A Lincoln Slip & Fall Lawyer
We stay in frequent contact with our clients to make sure they have everything they need during the legal process.
Our Lincoln slip and fall lawyers have more than 30 years of experience. We are a highly reputable law firm in Lincoln.
We can take Nebraska slip and fall cases to court, if necessary, for optimal results. Our attorneys have recovered millions of dollars in settlements and verdicts.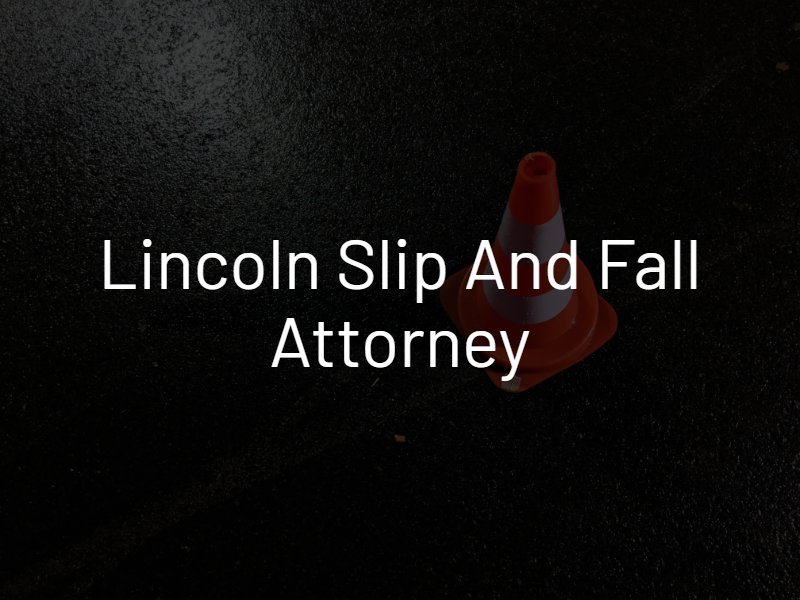 How a Lincoln Slip and Fall Lawyer Can Help
You do not have to handle a slip and fall accident case alone in Nebraska. You have the right to hire a Lincoln personal injury attorney to act as your advocate during settlement negotiations with an insurance company or a slip and fall lawsuit. Hiring an attorney can come with many advantages, including having a skilled litigator fight for maximum compensation on your behalf. An attorney can give you the peace of mind you need to focus on healing from your injuries in the aftermath of a slip or trip and fall accident in Lincoln.
What Causes Slip and Fall Accidents in Lincoln, Nebraska?
Property owners in Lincoln often have the ability to prevent slip and fall accidents. These accidents occur due to preventable property hazards, such as leaky pipes or obstacles in walkways that can create a dangerous condition. Some of the most common causes of slip and falls are:
Wet floors
Spilled liquids
Grease or wax
Food debris
Ice and snow
Uneven surfaces
Loose floorboards
Loose rugs or mats
Dangerous staircases
Lack of wet floor signs
Inadequate lighting
These property defects can exist at a grocery store, shopping mall, hotel, casino, amusement park, school, hospital, bank, sidewalk, parking lot or a friend's house. No matter where your slip and fall accident took place, discuss your right to file a liability claim with a lawyer.
What Must You Prove in a Slip and Fall Accident Claim?
The owner or occupier of a piece of property will be legally responsible for a slip and fall accident if he or she was negligent in maintaining the property and this caused or contributed to the fall. Negligence in premises liability law is a failure to keep up a property with the same degree of care that a reasonable and prudent property owner would in similar circumstances.
You or your slip and fall accident attorney will need to prove negligence to obtain financial compensation, in most cases. Your lawyer will use evidence to establish the property owner owed you a duty of care, breached this duty and caused your accident. Your lawyer will also find evidence of your losses, such as medical bills and pay stubs. Determining and proving liability are tasks an attorney can help you accomplish.
What Is the Average Settlement for a Slip and Fall?
Although this is a common question, there is no such thing as an average settlement amount for a slip and fall accident claim. Every case is 100% unique. Understanding the value of your specific case will take a personalized consultation with a personal injury lawyer in Lincoln. In general, the value of your claim will depend on factors such as injury severity, your prognosis for recovery, the costs of medical treatments and whether you had to miss work. Some of the o
Consult With a Lincoln Slip and Fall Attorney Today (Free Consultation)
If you or someone you love was injured in a recent slip and fall accident, contact the Lincoln slip and fall accident lawyers at Knowles Law Firm for a free consultation. We will ask you questions about your accident, listen to your story and provide legal advice at no cost or obligation. Call (402)431-9000 today or contact us online 24/7.
ACCOLADES AND NEWS