Unintentional injuries are one of the most common causes of death in children over the age of one. Accidents that cause child injuries take thousands of lives in the US each year. As a parent in Omaha, you may have the power to prevent a serious accident from harming your child with awareness regarding the state's most common types of child injuries. If something does injure your child, contact an Omaha child injury attorney for assistance seeking justice.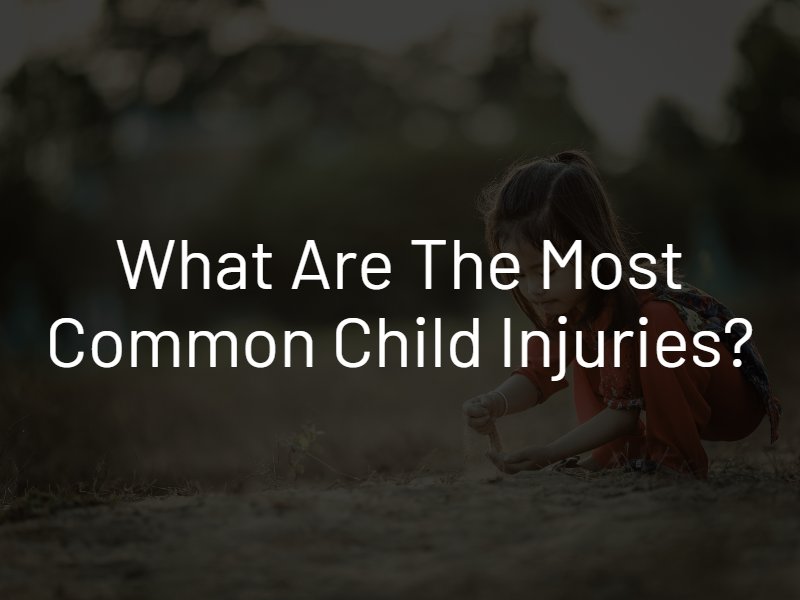 Car Accident Injuries
Motor vehicle accidents are the leading cause of injury-related childhood deaths in America, according to the Centers for Disease Control and Prevention (CDC). Children most at risk of dying from crash-related injuries are those 5 to 19 years of age. Each hour in the US, almost 150 children under the age of 19 receive emergency medical care for car-accident related injuries. Pedestrian and bicycle accidents are also common causes of child injuries in Omaha. Parents may be able to prevent car accident injuries to children by putting them in the correct car seats, driving carefully and teaching young kids proper pedestrian safety.
Accidental Drowning
Accidental drowning is the fifth-leading cause of death by unintentional injury in the US, according to the CDC. Every day, 2 children ages 14 or younger die from unintentional drowning in America. Children ages one to four have the highest rates of death by accidental drowning. For every child who dies by drowning in the US, another five require emergency care for nonfatal drowning incidents.
The highest number of childhood injuries and deaths from drowning occur in home swimming pools. You can reduce your child's risk of a drowning injury, including permanent brain damage, by teaching him or her to swim at a young age and always supervising kids in the pool. Lack of pool barriers is also a common cause of childhood drowning injuries.
Suffocation
Suffocation-related childhood injuries, including lack of oxygen to the brain and related brain cell death, can happen due to circumstances that cut off the child's breathing. Suffocation can occur due to many hazards, including choking on small objects, choking on food, playing with plastic bags, strangulation from toys and entrapment from fallen furniture. Supervise your child carefully when he or she is eating or drinking. Check the labels on toys to make sure they are age-appropriate and do not contain small parts and choking hazards. Follow the instructions on all infant clothing, toys, bedding, swings, bouncers and car seats to avoid suffocation risks.
Product-Related Injuries
As a parent, you may trust that products intended for kids are safe for them to use. Unfortunately, manufacturing companies of children's products often cut corners and rush production without double-checking that the items released are safe. This leads to broken federal safety standards and risks to children such as choking, poisoning, suffocating, electric shock, entrapment and burns. After a child injury from a defective or dangerously designed product, your family may be able to hold the product manufacturer or distributor liable for damages.
Fires and Burns
Children often get in places and situations they should not, such as entering the kitchen when something is cooking. One of the most common hazards to kids in the home is the risk of a burn injury. Hot liquids, steam and objects can lead to thermal burns for a child, as could a house fire. A child could also suffer electrical burns or electrocution from elements such as outlets around the house. The southernmost states have the highest rates of child fire and burn deaths in the US, according to the CDC.
A child injury can occur at a daycare center, at school, on the playground or right at home. Contact an attorney for legal advice if your child has an injury from any type of accident in Omaha. Someone may owe you compensation.