When you rent an apartment, you take over certain responsibilities in terms of premises safety. Anything you add or modify in the apartment will become your responsibility. Your landlord or building owner, however, will retain many duties over the safety and livability of your apartment. If something goes wrong with the inherent structure of the building, heating, water, plumbing, common areas or grounds that causes an injury, your landlord could be liable.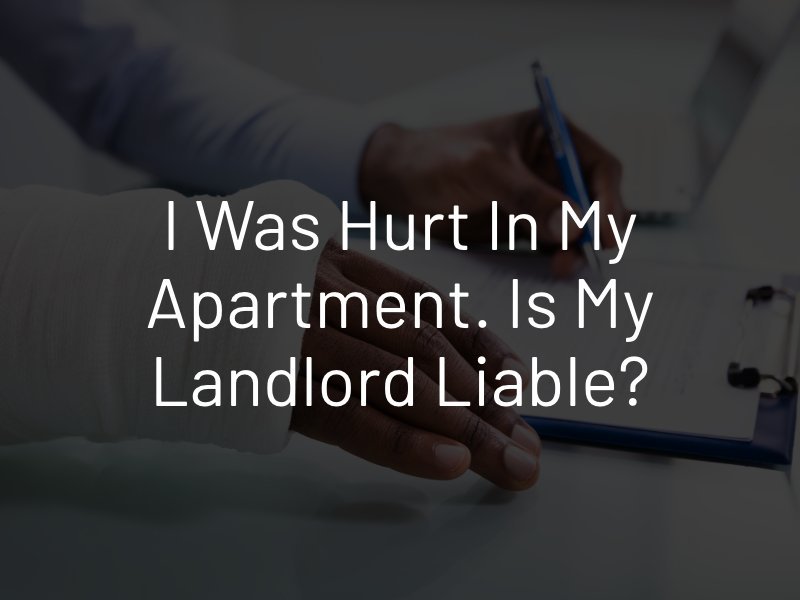 Landlord Responsibilities in Nebraska
A landlord does not escape all property owner duties when he or she hands the keys of an apartment over to a tenant. As the legal building owner, the landlord still has certain responsibilities in terms of the safety and environment of the apartment and surrounding premises. In Nebraska, the Landlord Tenant Act outlines several duties of care all landlords owe their tenants for the duration of the landlord-tenant relationship.
Ensuring the habitability of the apartment
Fulfilling building code requirements
Repairing problems with the building's structure
Preventing and controlling pests, insects and vermin
Preventing exposure to hazardous substances such as mold and asbestos
Providing clean running water and hot water
Providing receptacles for trash and managing trash removal
Repairing and maintaining heating appliances
Keeping all electrical, plumbing and other systems in good working order
Keeping the apartment building reasonably secure from criminals
In general, a landlord must inspect a property regularly, repair discovered problems or hazards, respond to tenant complaints within a reasonable time, and maintain a fit and habitable premises. If your apartment building's landlord breaches any of these duties of care, he or she may be guilty of negligence. If this negligence gives you an injury, illness or property damage, you may be able to file a liability claim against your landlord in Nebraska.
When Is a Landlord Liable for Accidents?
After an injury or serious illness that occurs in your apartment, find out who may be liable with help from an attorney. A discussion with an Omaha premises liability lawyer can give you free advice as to whether or not you have a claim. A lawyer can listen to how your injury or illness happened, inform you of your rights as a tenant, and let you know if your landlord should be liable for your damages. In general, you will need four elements for a successful premises liability lawsuit in Nebraska.
The person responsible for causing the injury (the defendant) owned, leased or lived on the property in question at the time of your accident.
The defendant breached a duty of care owed to you as the property owner, leaser or landlord.
The defendant's breach of duty is why your accident happened. You would not have your injuries or damages were it not for the defendant's negligence.
You have damages. The defendant's actions or omissions gave you specific and damages, such as lost wages or medical bills.
Your landlord will most likely carry insurance to cover disasters such as fires, floods and burglary. This insurance may also pay for the landlord's liability over an apartment accident. If your landlord negligently caused or failed to prevent your injuries, file a claim with his or her insurance provider as soon as possible. Then, work with an attorney for assistance with settlement negotiations. If your landlord's insurer refuses to handle your claim reasonably, a lawyer can help you bring a premises liability claim to court.
File a Claim Today
In Nebraska, you generally have four years to ask the county courts for a civil remedy for your premises-related personal injuries or property damages. Acting quickly can help you collect evidence against your landlord while it is still available. Contact an attorney as soon as you can after an accident in your apartment that results in serious injuries. Prompt action can help you protect your rights. A lawyer can explain your legal options as a tenant and help you bring a claim against a negligent landlord.