A spinal cord injury is one of the most serious injuries that can be suffered by an accident victim in Nebraska. The spinal cord is a vital body part that is in charge of relaying messages from the brain. If an accident victim suffers a devastating spinal cord injury – such as an injury that causes permanent paralysis – he or she may be entitled to a significant settlement to pay for a lifetime of related costs and losses. Call an Omaha spinal cord injury lawyer to learn more. 
An Average Settlement Value Does Not Exist
It is important to realize that the courts in Nebraska do not have one single settlement value that they assign to every spinal cord injury case. Values are decided on a case-by-case basis. An insurance company, judge or jury will carefully analyze all of the unique facts of a case to determine its value. These factors often include the gravity of the spine injury, the victim's prognosis, how severely it impacted the victim, the age of the victim at the time of the injury and the insurance coverage available.
Economic Damages Connected to a Spinal Cord Injury
To determine how much your spinal cord injury settlement is worth in Nebraska, you will need to consult with a personal injury lawyer in Omaha. A lawyer will have experience obtaining settlements and judgment awards for other spinal cord injury cases. While every case is unique, looking at comparable case results can give you a better idea of what type of settlement to expect.
Your lawyer can calculate the potential value of your case by first adding up all of your past and future economic damages. Economic damages refer to losses of a financial nature. In a spinal cord injury case, the list of the victim's necessary medical costs alone can be long:
Ambulance fees

X-rays, MRIs and CT scans

Hospital stays

Spinal surgeries

Physical therapy and rehabilitation

Medications

Mobility-assistive devices

Disability accommodations

Home and vehicle modifications

Live-in care or a nursing aide

Ongoing medical care



Economic damages can also include the victim's past and current lost wages, future lost capacity to earn due to a permanent disability, travel expenses, attorney's fees, and other out-of-pocket costs. The National Spinal Cord Injury Statistical Center estimates that the lifetime costs associated with a spinal cord injury in health care and living expenses alone can reach up to $5,100,941 as of 2020.
Spine Injuries and Noneconomic Damages (Pain and Suffering)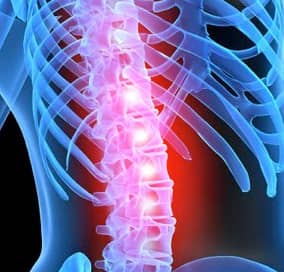 A spinal cord injury settlement is not complete without adding in your noneconomic damages. These are the personal or intangible losses that you suffered because of the injury. They are also referred to as general damages, as they encompass the pain and suffering that anyone would likely experience in the same circumstances. Noneconomic damages can include:
Physical pain 

Emotional distress

Psychological suffering 

Post-traumatic stress disorder

Permanent disability

Reduced self-esteem

Depression or anxiety

Mental anguish

Diminished quality or enjoyment of life

Loss of independence

Loss of consortium
Since a permanent spinal cord injury such as paraplegia or quadriplegia can have a drastic impact on the plaintiff, the value of noneconomic damages can be substantial. Calculating the value of intangible damages is difficult, however, as they are subjective and typically determined by a jury.
How Much Is Your Spinal Cord Injury Case Worth? Find Out by Contacting an Attorney
If you or a loved one was recently diagnosed with a spinal cord injury after a preventable accident in Nebraska, contact an attorney to discuss the potential value of your case. Do not accept an insurance settlement before you've spoken to a lawyer. Insurance companies often try to underpay claims – especially high-value catastrophic injury claims. It is critical not to underestimate the value of your case. A lawyer can give you an accurate estimation of a fair and full spinal cord injury settlement so that you are better equipped to negotiate with an insurance company.